Future meetings and events around the district
Chelmsford - Sat 13th April 2019 at 19.30 - 22.30 Quiz Night
Quiz Night at the Writtle Sports and Social Club in aid of Essex Dementia Care
Chelmsford Mildmay - Sun 19th May 2019 at 11.00 - 15.00 Great Baddow Charity Races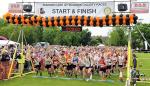 10 mile Road Race and 2 mile Fun Run organised by the Rotary Clubs of Chelmsford Mildmay and Chelmsford Rivermead. Main sponsor Edmund Carr.
Chelmsford Phoenix - Sat 1st June 2019 at 09.00 - 14.00 Rotary Phoenix Swimathon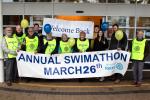 This event lets teams of up to 6 sponsored swimmers from School age upwards to swim for a total of 60 minutes.