Future meetings and events around the district
Bradford Blaize - Wed 20th June 2018 at 09.00 - 20.30 27th Annual Charity Golf Competition at Ilkley Golf Club

The Rotary Club of Bradford Blaize will hold their 27th Annual Charity Golf Competition at Ilkley Golf Club. Previous competitions have raised nearly £170,000 for charity.
Bradford Bronte - Thu 16th August 2018 at 18.30 - Thu 17th May 2018 - 21.00 Bradford Soup, The Storehouse, 110 Caledonia Street, BD4 7BQ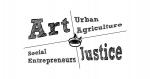 The aim of Bradford SOUP is to change local communities for the better by bringing together members of your community to pitch their ideas for improving our city - from art to social entrepreneurship, from urban agriculture to justice.