Future meetings and events around the district
Cheltenham North - Sat 7th April 2018 at 12.00 - 19.00 Cheltenham Wine Festival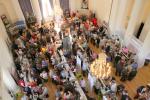 Tickets on Sale Now
Please go to the Wine Festival Website by clicking link
Saturday 7th April, 2018, 12 - 15 pm and 16 to 19 pm
Click Details for link to Wine Festival Website
Cheltenham North - Sat 23rd June 2018 at 11.00 - Sun 24th June 2018 - 19.00 Beer and Cricket Festival

Held at the Hatherley and Reddings Cricket Club.
Details of the Cricket Matches and Ticket to be advised later.
The Saturday evening entertainment will include the Ukulele band.
Available will be a range of delicious beers, ciders wines and burgers.
Cheltenham North - Tue 18th December 2018 at 19.30 - 22.00 Cheltenham North Carol Concert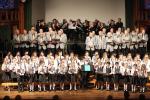 A very BIG Thank You to all those who supported the 2017 Carol Concert and made it such a successful evening.
All Funds raised for Charities
We hope to see you next year on the 18th December 2018