Future meetings and events around the district
Buckingham - Sat 22nd June 2019 at 10.00 - 12.00 Citizen & Young Citizen of the Year 2019
Do you know the person we are looking for, if so we would like to hear from you.
Buckingham - Sat 29th June 2019 at 12.00 - 17.00 The Buckingham Classic 2019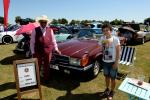 A social gathering for older and interesting younger vehicles, and petrol heads.
Winslow - Sun 14th July 2019 at 10.00 - 17.00 Classic Car Run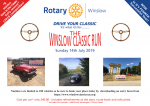 Numbers are limited to 100 vehicles so be sure to book your place today by downloading an entry form from
https://www.winslowclassicrun.org/
Cost per car* only £40.00 - includes refreshments at the start, route book and rally plate.