Future meetings and events around the district
Thorpe Bay - Wed 30th October 2019 at 19.00 - 22.00 Yak & Yeti International Fundraiser
A fantastic evening of food and fellowship with a full Nepalese and Asian Buffet at the Yak & Yeti restaurant, 1030, London Road, Leigh on Sea, SS9 3ND.
Price £15 per head
Thorpe Bay - Sat 25th January 2020 at 19.00 - 22.30 Preposterous Stories
This is an Area 1 & 2 Fun evening based on 'Would I Lie to You' raising money for Prostate Cancer.
You will hear several groups of 3 stories and then have a flutter on your choice.
Everyone welcome, please come and help us support this special Charity.
Thorpe Bay - Wed 10th June 2020 at 10.30 - 14.30 Kids Out
Approximately 700 children descend on Southend for a day out hosted by Thorpe Bay Rotary
Thorpe Bay - Wed 24th June 2020 at 18.30 - 22.30 Thorpe Bay Rotary Handover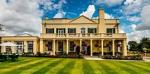 Our annual Handover celebration at the Lawn, Rochford, SS4 1PL