Future meetings and events around the district
Sowerby Bridge - Fri 9th February 2018 at 19.00 - 21.30 Pig Racing at The Sportsmans Inn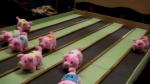 No animals will be harmed in this production
Elland - Sat 10th February 2018 at 19.00 - 23.55 Rotary Club of Elland's Valentines Ball

Join us as we celebrate Valentine's Day in our usual, popular way.
Sowerby Bridge - Sat 24th March 2018 at 18.30 - 21.30 Barn Dance

A celidh dance with music and local dancers to raise funds for our Youth projects
Halifax Calder - Sat 21st April 2018 at 19.00 - 23.00 President's Ball
President's Ball in support of Water Aid
Sowerby Bridge - Sun 29th April 2018 at 10.00 - 14.00 Rotary Club of Sowerby Bridge Car Boot

First one of the season!
Sowerby Bridge - Sun 27th May 2018 at 11.00 - 16.15 5th Annual Classic Bike and Scooter show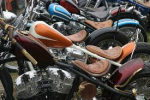 New additions this year!
Halifax Calder - Sat 9th June 2018 at 07.00 - 17.00 Halifax Charity Gala 2018
All hands on deck please