Future meetings and events around the district
Wisbech - Mon 6th November 2017 at 18.00 - 21.00 Fenland 4 Bowls Night

A bowling evening where the four Fenland Rotary Clubs compete for the title .An evening of fellowship and fun.Guests are welcome and a small raffle for The Rotary Foundation will be held.
This is a pre booked event at Guyhirn .
March - Sat 18th November 2017 at 10.00 - 14.00 Table Top Sale. Sat. 18th November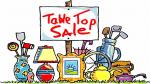 At the Scout Hall Mill View, (Behind Sainsburys)
Get Rid of your Stuff or Grab a Bargain!
March - Sat 3rd February 2018 at 19.30 - 22.30 Race Night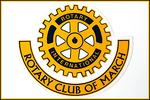 Meal Included.
Try your Luck on the horses!