Future meetings and events around the district
Oxford Isis - Mon 26th August 2019 at 11.00 - 17.00 2019 Cowley Classic Car Show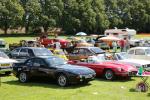 Over 250 vehicles on display plus a host of attractions to make this a fun family day out. This year we celebrate the 60th anniversary of the Mini.
Woodstock & Kidlington - Sun 20th October 2019 at 10.30 - 12.30 Rotary Blenheim 2019 10K & 5K Races
********** WOODSTOCK & KIDLINGTON ROTARY CLUB HAS CLOSED **********
Oxford ISIS Rotary club are running the 2019 event.
For registration details click link below.
Oxford Isis - Sat 2nd November 2019 at 18.00 - 22.00 Fireworks in South Parks

Club volunteers assist Round Table in setting up and running the annual firework event in South Parks