Future meetings and events around the district
Tewkesbury - Sat 2nd November 2019 at 18.00 - 20.00 Tewkesbury Town Fireworks Display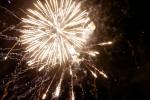 Tewkesbury's Annual Grand Fireworks Display on the Vineyards against the backdrop of the iconic Tewkesbury Abbey. The bonfire will be lit at 6.30 pm and the fireworks display will begin at 7pm.
Cheltenham North - Thu 5th December 2019 at 19.00 - 22.30 Club Christmas Dinner

The Club Christmas Dinner to be held at the Lilleybrook Golf Club
This is a "Black Tie" Event . More details to follow.
Host Michael Rouse
Cheltenham North - Tue 17th December 2019 at 19.30 - 22.00 The Rotary Carol Concert
Thank you for your support at the 2018 Event
The 2019 Carol Concert, organised by Cheltenham North Rotary Club, will be held on Tuesday 17th December 2019
See "Details" for Ticket Information etc.
Cheltenham North - Sat 4th April 2020 at 12.00 - 19.00 Cheltenham Wine Festival

The next Cheltenham Wine Festival will be held on Saturday 4th April 2020
Tickets are now on sale @ £25 pp.To purchase Tickets see Link to Festival Website in "Details"
Cheltenham North - Sat 20th June 2020 at 12.00 - Sun 21st June 2020 - 18.00 Beer and Cricket Fest.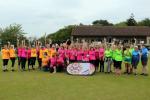 The Rotary Beer and Cricket Fest is planned to take place over the weekend of the 20th/21st June 2020.
This date will be confirmed later and there will also be a link for the purchase of tickets.
See "Details" for more information.