Future meetings and events around the district
Penicuik - Thu 20th September 2018 at 12.00 - 14.00 Charity Golf Day 20th September 2018 in aid of CHAS

In 2018 this popular event will once again be held at the beautiful Glencorse Golf Club. You are very welcome to join us on the day. Only £50 for a team of two which includes breakfast roll, golf and a main course after the golf.
Esk Valley - Sat 29th September 2018 at 07.30 - 23.00 Charity Casino Night
Casino night at Newbattle golf club. Contact secretary for tickets!
Tranent - Fri 19th October 2018 at 19.00 - 23.00 Race Night 2018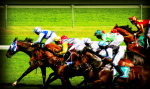 Our race night will be held on Friday 19th October 2018 at East Lothian Co-op Bowling Club, Ormiston Road, Tranent at 7pm (first race 7.30pm).
Tickets are priced £5.00 including a buffet and are on sale NOW.
Esk Valley - Sat 10th November 2018 at 17.00 - 20.00 Charity Wine Tasting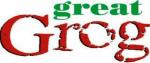 Wine tasting in conjunction with Great Grog at the Mining Museum, Newtongrange. Contact secretary for details
Penicuik - Sat 24th November 2018 at 19.00 - 21.30 Autumn Recital - An Evening of Song with Marcus Swietlicki

Recital in St Mungo's Church, Penicuik