Future meetings and events around the district
Ashtead - Thu 1st February 2018 at 19.30 - 22.00 Burn's Night Extravaganza.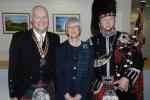 Entertainment: Address to the Haggis, pipers, poetry, raffle, dancing and more! Proceeds to charity. Visitors most welcome.
Ashtead - Sat 9th June 2018 at 11.00 - 17.00 Ashtead Rotary Village Day 2018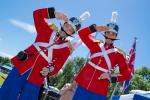 The highlight of Ashtead's summer calendar, with over 8,000 visitors annually. Come and join in the fun with activities for the whole family!