Future meetings and events around the district
Hounslow - Mon 23rd July 2018 at 18.00 - 21.00 Transgender states in Olympic sports - what are the medical issues?

Hounslow offers you an interesting speaker on a controversial topic
Hounslow - Mon 13th August 2018 at 18.00 - 21.00 Event

Barbecue in aid of Alzheimers
Teddington &The Hamptons - Sat 15th September 2018 at 11.00 - 17.00 The Teddington Lock & Road Treasurehunt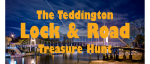 The Annual Teddington Rotary Treasure Hunt is back.
Book your team's place now to avoid booking it later...
Teddington &The Hamptons - Sun 28th October 2018 at 18.30 - 23.30 Charity Dinner and Gin tasting at One One Four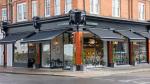 An opportunity to experience the newest restaurant in town with a private gin tasting session followed by superb three course meal