Future meetings and events around the district
Shepperton and Sunbury - Sun 10th February 2019 at 17.45 - 22.00 Round the World Tutored Wine Tasting at Riverside Arts Centre

Around the World Tutored Wine Tasting - this event will be held at the Riverside Arts Centre, 59 Thames Street, Sunbury-on-Thames TW16 5QF. Tickets £20 each from 07864 057760 or catherineblack1@hotmail.com - book by midnight Wed 6 Feb.
Shepperton and Sunbury - Sat 16th March 2019 at 10.00 - 13.00 Charity Fair - Shepperton Village Hall

The Rotary Club of Shepperton & Sunbury runs a Charity Fair in Shepperton Village Hall every 2 years where Charities have the chance to recruit new volunteers & to meet each other. In March we hope to have St John's Ambulance testing blood pressure.
Shepperton Aurora - Fri 12th April 2019 at 18.00 - 21.30 Aurora Race Night
A fund raising event which is always popular and enjoyable.
Shepperton and Sunbury - Sun 5th May 2019 at 09.30 - 12.30 The Waterways of Shepperton - Sponsored Walk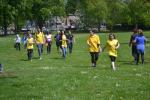 Every May, the Rotary Club of Shepperton & Sunbury organises a 10km sponsored walk around the Waterways of Shepperton where Charities & Rotarians walk to raise money for their Charity. The Sponsored Walk is organised the the Vocational Services Committee.