Future meetings and events around the district
Esk Valley - Sat 29th September 2018 at 07.30 - 23.00 Charity Casino Night
Casino night at Newbattle golf club. Contact secretary for tickets!
Tranent - Fri 19th October 2018 at 19.00 - 23.00 Race Night 2018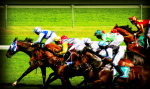 Our race night will be held on Friday 19th October 2018 at East Lothian Co-op Bowling Club, Ormiston Road, Tranent at 7pm (first race 7.30pm).
Tickets are priced £5.00 including a buffet and are on sale NOW.
Esk Valley - Sat 10th November 2018 at 17.00 - 20.00 Charity Wine Tasting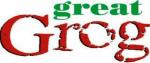 Wine tasting in conjunction with Great Grog at the Mining Museum, Newtongrange. Contact secretary for details
Penicuik - Sat 24th November 2018 at 19.00 - 21.30 Autumn Recital - An Evening of Song with Marcus Swietlicki

Recital in St Mungo's Church, Penicuik