Future meetings and events around the district
Wed 25th October 2017 at 19.30 - 22.00 District Executive Meeting 2

For District Executive members only - Christ Church Centre, Henley-on-Thames. 7:30pm
Sat 28th October 2017 at 09.00 - 16.30 Bill Huntley Memorial Peace Fellows Seminar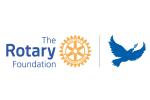 by Rotary International Peace Fellows at the University of Bradford
Tue 31st October 2017 at 19.30 - 22.30 Halloween Skittles Evening

Bourne End & Cookham will be putting on their best Halloween glad rags and skittling out their inner ghouls in aid of fun! Please leave all broomsticks at the door.
Fri 17th November 2017 at 06.00 - 20.00 Children in Need Collection at London Heathrow

Always a great day as Rotarians and friends join together to raise funds for Children in Need. With wonderful support from our partners at LHR, last year over £43000 was collected! Be part of the action!
Wed 22nd November 2017 at 19.30 - 21.30 District Council Meeting 2

Christ Church Centre, Henley-on-Thames 7:30pm. Teas, coffees biscuits available from 6:45pm. All District 1090 Rotarians welcome.
Sun 17th December 2017 at 15.00 - 16.30 District Carol Service at 3pm

St Helen's Church, Abingdon. Rotarians, families and friends welcome
Sun 4th February 2018 at 13.00 - 15.30 Incoming Presidents' Lunch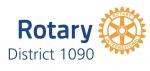 For the 2018-19 Presidents, District Team and partners - by invitation only
Sat 24th February 2018 at 09.30 - Sat 24th March 2018 - 23.00 Presidential Peacebuilding Conference 2018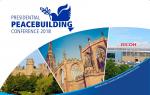 RI President Ian Riseley invites you to join him at the 2018 Presidential Peacebuilding Conference in Coventry
Sun 25th February 2018 at 12.45 - 15.30 Paul Harris Fellows Lunch

Open to all Paul Harris Fellows in this District, whether Rotarians or not, and their partners. Details to follow.
Thu 8th March 2018 at 19.30 - 22.00 District Executive Meeting 3

For District Executive members only - Christ Church Centre, Henley-on-Thames. 7:30pm
Sun 11th March 2018 at 13.00 - 17.00 Young Musician District Final
This will be held in Reading - more details to follow
Sat 17th March 2018 at 10.00 - Sun 18th March 2018 - 16.30 Home Team District Officers Training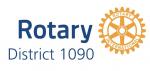 (*Chairmen: Community, Vocational, Environment and Youth Service) – Saturday 17th /Sunday 18th March 2018, Rotary Support Centre, Kinwarton Road, Alcester, Warwickshire, B49 6PB 10:00 – 16:30
Fri 23rd March 2018 at 13.00 - Sun 25th March 2018 - 13.00 District Conference 2018

Be inspired and invigorated at the exciting new venue of Cheltenham Racecourse!
Thu 12th April 2018 at 19.30 - 21.30 District Council Meeting 3

NOTE CHANGE OF DATE - Benson Village Hall 19:30 - Tea/Coffee/Biscuits available from 18:45. All D1090 Rotarians welcome
Sun 22nd April 2018 at 13.00 - 17.00 Young Musician Regional Final
This year we will be hosting the Regional Final of this competition. More details to follow.
Sat 5th May 2018 at 09.00 - 13.30 District Assembly

To be held at the Christ Church Centre, Henley (TBC)
Tue 5th June 2018 at 19.00 - 21.30 District Executive Meeting 4

For District Executive members only - venue tba. Executive members 2018-19 also invited