Future meetings and events around the district
Sat 9th March 2019 at 10.00 - 14.00 DOTS (Provisional date)
District Officers Training Session
Sun 10th March 2019 at 14.00 - 16.00 Young Musician District Final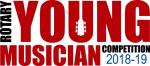 The District Final of the 2018/19 Rotary Young Musician Competition is being held at Heriot Watt University (Lecture Theatre 4) Riccarton Campus, Edinburgh EH14 4AS.
Tue 19th March 2019 at 19.00 - 20.00 South West Area Meeting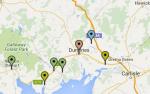 Cairndale Hotel, Dumfries
Sun 7th April 2019 at 14.00 - 16.00 District Council Meeting

District Council Meeting, QUeen's Hotel, Lockerbie
Thu 25th April 2019 at 19.00 - 21.00 Georgia Rotary Student Programme Information Evening
The District is holding its annual GRSP Information Evening at the Chaplaincy Centre, Heriot Watt University, Riccarton Campus on Thursday, 25th April 2019 at 7.00-9.00 p.m.
Sat 4th May 2019 at 10.00 - 14.00 District Training Assembly
District Training Assembly, Inveralmond High School
Mon 3rd June 2019 at 09.30 - 17.00 2019 Rotary Harry Rankin Fishing Competition.

Calling all Scottish Rotarians interested in Fly Fishing on The Lake of Menteith.