Completed meetings and events 2017-2018
Thu 28th September 2017 Club Council
Mon 25th September 2017 No meeting
Mon 18th September 2017 Open meeting
Mon 11th September 2017 Evening meeting
Mon 4th September 2017 Business meeting
Sat 2nd September 2017 Kingsbridge Show 2017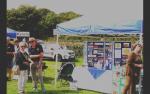 Rotary stand at the Kingsbridge Show with members from the 2 Kingsbridge Clubs also manning 1 of the gates to the show ground.
Mon 28th August 2017 No meeting
Mon 21st August 2017 Open meeting
Mon 14th August 2017 Evening meeting
Mon 7th August 2017 Business meeting
Mon 31st July 2017 5th Monday with partners and friends
Mon 17th July 2017 Open meeting
Sun 16th July 2017 Rotaproj 2017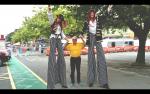 Annual day out for the Handicapped in Devon & Cornwall
read more...
Sun 16th July 2017 Rotaproj 2017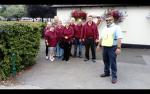 The annual visit to Kingsbridge of various clubs for the Handicapped with entertainment provided by David Rowlands Fair with lunch and further entertainment in the sports hall.
read more...
Mon 10th July 2017 - Evening Meeting
Social meeting Creek's End Kingsbridge no set meal
Thu 6th July 2017 - Kwik Cricket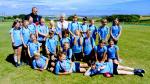 Kwik Cricket held at Kingsbridge Primary School on 6th July 2017
Mon 3rd July 2017 Installation of Club Officers for 2017-18
Mon 3rd July 2017 Handover to incoming President & team for 2017/18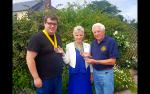 Presentation of chains of office to incoming President and President Elect
read more...
future
calendar
local events