Completed meetings and events 2017-2018
Fri 17th November 2017 Rotary Music Quiz at the King's Arms, Lostwithiel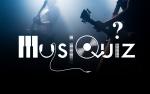 Rotary Music Quiz at the King's Arms, Lostwithiel on Friday 17th November 2017 at 7 for 7:30pm. £5 per person, including light supper, maximum 4 per team.
read more...
Mon 11th September 2017 - Fri 15th September 2017 Rotary Gdansk Visit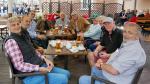 A cultural visit of Rotary members and friends to explore the history of the Second World war in Poland
Sun 16th July 2017 - Sat 22nd July 2017 Lostwithiel Carnival week
A week of merriment and sport from 16th - 22nd July 2017 that everyone can enjoy, with Charity Fete Day, Its a Knockout, Raft Race, Cricket, Rounders, Pram Race, Concert, Street Party, Duck Race, Live Music, Football, Spot the Stranger and Carnival Parade
read more...
future
calendar