Completed meetings and events 2017-2018
Tue 12th June 2018 Fellowship & Business Meeting
read more...
Tue 29th May 2018 Defibrillator Training - TIME TBC.

RCNA Rotarian & Matron of Totnes Hospital will be giving instruction on the use of a Defibrillator
Wed 2nd May 2018 KNOW YOUR BLOOD PRESSURE

RC Newton Abbot will be carrying out blood pressure tests in conjunction with the Stroke Association.
read more...
Wed 7th March 2018 Club Visit to Harcombe House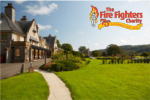 RCNA have been invited to have a look around the Firefighters residential home in Newton Abbot TQ13 0DG.
read more...
Sat 16th December 2017 DAME HANNAH'S GREAT CHILDRENS XMAS PARTY

Rotarians to assist at the party - to be held in the Great Hall at Hannah's@Seale Hayne.
read more...
Thu 16th November 2017 WALK & LUNCH @ BERRY POMEROY CASTLE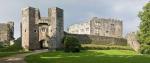 PE Richard Morgan hosts a walk and talk event at Berry Pomeroy Castle.
Sat 4th November 2017 FIREWORKS EXTRAVAGANZA
Rotarian Keith Smith hosts a Firework Party at his house.
future
calendar
district events
local events