Completed meetings and events 2017-2018
Tue 26th June 2018 Handover - Venue TCR Hub, Shaw Bank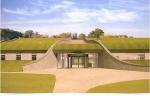 .
Tue 19th June 2018 Review of Year President Ross Law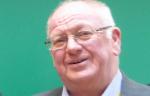 Sat 16th June 2018 Bag Packing - Morrisons
.
Tue 12th June 2018 MAF (Mission Aviation Fellowship) - Allen Humes - Host Keith Miles
Tue 5th June 2018 Club Assembly Plans for 2018-19 Rotary Year :Host Ann Barmby President nominee

Note change of date - previously 1st May
Sun 3rd June 2018 Summer Garden Party
Hosted by Keith and Margaret Miles
read more...
Tue 29th May 2018 NO MEETING
Tue 22nd May 2018 Speaker - Rachel Dyne, Operations Director, Teesdale YMCA. - Host Pauline Loughran Hanby

Tue 15th May 2018 - Business meeting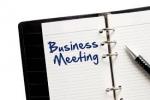 Tue 8th May 2018 Speaker Phil Johnson, - 'Murder and mayhem - a factory inspector's lot'.-Host David Yeadon

Thu 3rd May 2018 The Rise and Fall of the Provincial Jewish Communities in Britain – with a focus on the North-East

Our Speaker is David Newman OBE is professor of Geopolitics at Ben-Gurion University in Israel where he has lived since 1982. He studied for his Ph.D at the University of Durham between 1979-1982.
read more...
Tue 24th April 2018 Three Crafty Skywatchers - Speaker Robert Hartness

Fri 20th April 2018 Charter Night - Headlam Hall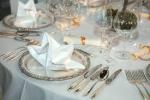 .
Thu 19th April 2018 Teesdale School Interact Quiz

Barnard Castle Rotary club take on the wit and brains of Teesdale School Interact club and their teachers.
Tue 17th April 2018 Annual General Meeting (Election of 2018-19 Council and budget)
Thu 12th April 2018 Council
Tue 10th April 2018 Rachel Tweddle, CEO TCR Hub. "The Hub and its role in local tourism". Host Frank Harrison
Tue 3rd April 2018 NO MEETING (Easter)
Tue 27th March 2018 Open Forum GUEST NIGHT with Guest Speaker - Matthew Read, Director of the Bowes Museum's Centre for Art, Craft and Design

Venue - Cricket Club
Tue 20th March 2018 Visit to Kite Museum

A change of venue! Our meeting this week is at the Kite Museum, Middleton- in -Teesdale.
read more...
Sat 17th March 2018 SWIMATHON
Annual Charity Swimathon. Venue: Barnard Castle Leisure Centre. Make up a team, get some sponsors then come and swim.
read more...
Tue 6th March 2018 Durham University : Plans for the next decade Professor Antony Long : Deputy Vice Chancellor and Provost. Host Gerald Blake

Tue 27th February 2018 Speaker Host Bob Tarn

Bob will talk on "A different kind of cruising"
Tue 20th February 2018 Business meeting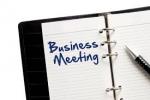 Tue 13th February 2018 Sam Forsyth from Barnard Castle School will talk on "The Kipsaina Education and Environment Partnership – an Update". Host: Joy Roscoe

Tue 6th February 2018 Central America - Speaker Ross Law
Tue 30th January 2018 ‪Scottish Theme Night by Club Members. Poetry, stories etc.‬
Tue 23rd January 2018 Title:Caribbean Contrasts-Speaker Colin Duninghan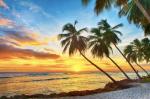 Colin will aim to demonstrate the significant differences between the widely accepted view of the Caribbean as a sun-drenched paradise and the often hidden reality experienced by those living there.
Tue 16th January 2018 Business meeting
Fri 12th January 2018 French Evening - Music & Food

St Mary's Parish Hall
read more...
Thu 11th January 2018 Council
Tue 9th January 2018 Update on MRI Scanner Appeal - Barry Proctor
Also a Presentation by Pat Chambers of the Durham /Darlington NHS Trust.
Tue 2nd January 2018 NO MEETING
Tue 26th December 2017 NO MEETING
Tue 19th December 2017 A Christmas Pot Pourri Host Ian Hodgson
Tue 12th December 2017 Christmas Party - Venue - Cricket Club
Tue 5th December 2017 GUEST NIGHT, ROTARY OPEN FORUM AT BC CRICKET CLUB: Guest speaker Richard Betton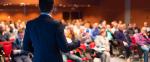 Richard's talk is entitled: "The View from the Hills: Farming, Politics, and BREXIT" Please note that this is a Guest night and we are encouraging all members to invite friends & acquaintances to this meeting.
read more...
Thu 30th November 2017 Rotary Public Lecture -What can a robotics engineer learn from biology? - Professor Jon Timmis from York University

What can a robotics engineer learn from biology?
Professor Jon Timmis from York University will give our Autumn Lecture on Thursday 30 November.
read more...
Tue 28th November 2017 "Defend the indefensible" - Three Topics, Three Speakers
Topics.
Joy : All Universities should be abolished.
Anne : The Earth is indeed Flat.
David : The Wheel is the worst invention ever.
Good Luck to all.
Tue 21st November 2017 Business meeting & Special General Meeting : election of 2018-19 officers
Tue 14th November 2017 Speaker Host Ann Pickering

Fri 10th November 2017 Rotary Foundation concert celebrating 100 years

Venue - Barnard Castle School, Enjoy the music and voices of Barnard Castle School in celebrating the centenary of the Rotary Foundation, Rotary's own charity which continues to help individuals and communities locally, nationally and internationally.
read more...
Tue 7th November 2017 Committee & member night
Sun 5th November 2017 Rotary Young Musician Competition 2017-18
Club Heat - Barnard Castle School
Tue 31st October 2017 Friends night (launch) Barnard Castle Cricket Club , Vere Road
Halloween night / Launch of Friends of Barnard Castle. Rotary evening. Venue
Tue 24th October 2017 Visit of District Governor Len Burns - Joint meeting at Newton Aycliffe
Tue 17th October 2017 Business meeting followed by findings from the Rotary survey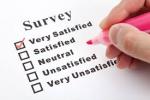 Colin will present the findings from the survey which was conducted in August.
Thu 12th October 2017 Council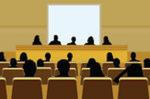 Tue 10th October 2017 Subject Gainford Players Speakers John Robinson & Alan Jones - Host John Lowery

Gainford Drama group, Gainford players have existed for over sixty years. Here from two of the principals, it's history and stories
Wed 4th October 2017 Joint Lions and Rotary Fun Night

Fun and Games with the Lions!! Come to GSK Lounge at 7.30 for 8pm. Have pie, peas and chips for supper and play games. Pay only £5 to cover food and prizes.
Tue 3rd October 2017 Committee meetings : New member profiles
New member profiles; a brief (10-15 minute) profile of new members history : Tom Vlaming & Joy Roscoe
Tue 3rd October 2017 Committee meetings : New member profiles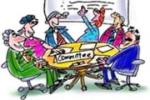 New member profiles; a brief (10-15 minute) profile of new members history : Tom Vlaming & Joy Rocoe
Tue 26th September 2017 Fracking: All you need to know - speaker Roger Stanyon Host: The President.
Tue 19th September 2017 Business meeting
Fri 15th September 2017 Fun Night Boldron Village Hall - Theme Wild West
Tue 12th September 2017 Visit to Bishop Auckland Rotary
Tue 12th September 2017 Visit to Bishop Auckland Rotary
Thu 7th September 2017 RYLA presentation Evening - District Event
Presentation by the RYLA students from District clubs
Tue 5th September 2017 RYLA candidates presentation - Host Barry Proctor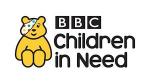 Tue 29th August 2017 NO MEETING
Sat 26th August 2017 BBQ - Ann & Tony's Garden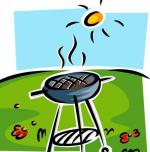 Club Fund Raising event
Tue 22nd August 2017 Ken Cook - Teesdale Weather - Host Hilary Dunnighan

Tue 15th August 2017 - Wed 16th August 2017 Social Evening at TCR Hub - Buffet People's Garden

.
Thu 10th August 2017 Council
Tue 8th August 2017 Dr. Nicola Watchman - The Quintessential Englishness of Northern Soul - Host Claire Rackham
Exploring the north of England's attachment to American soul music.
Tue 1st August 2017 Committee & member profiles
Member profiles.Rotarians Claire Rackham and Frank Harrison. Host Keith Miles
Tue 25th July 2017 John Chadwick -RSVP driver support scheme : Host Peter Ashman
John Chadwick will set out the history and current positon outline the current position of the driver support scheme in Teesdale and look at the future challenges
Tue 18th July 2017 Business meeting
Sat 15th July 2017 Stroke Awareness event - Witham Hall

.
Thu 13th July 2017 Council
Tue 11th July 2017 Speaker - Wallace Anderson - 'is eating people wrong'? Host Ian Reid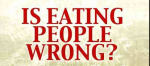 .
read more...
Tue 4th July 2017 Membership Drive

future
calendar
district events
local events