Completed meetings and events 2019-2020
Mon 16th September 2019 Visit to Spennymoor Rotary
Speaker is Gordon Bacon OBE. He worked for Durham police.Also investigated corruption in Hong Kong,fo a children's charity in former Yugoslavia, on the Srebrenica massacre and in Sri Lanka after the Tsunami.
Tue 10th September 2019 Heather Brown - Presentation International Guide Camp, Host Ian Hodgson

.
Tue 3rd September 2019 The Most Venerable Order of the Hospital of St John of Jerusalem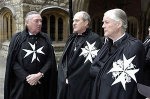 Ken Threlfall will give a presentation dealing with the origins of the Order and it's work over the centuries.
Host: Hilary Dunnighan
Tue 27th August 2019 No meeting after the Bank Holiday
Tue 20th August 2019 Business Meeting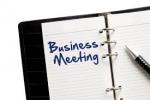 Thu 15th August 2019 Council meeting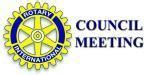 Monthly meeting of club Council members.
Tue 13th August 2019 Dr Grenville Holland - Apollo 11 mission
To commemorate the 50th anniversary of the Apollo 11 moon landing on July 20 1969 Dr Grenville Holland (Durham University Geology) has agreed to talk to us about the Apollo 11 mission, the moon, and his part in analysing the moon rock sent to Durham.
Tue 6th August 2019 The Jaipur Limb Project - Speaker Rtn. Josey George.
To improve the life of people in countries where there is a need by facilitating the provision of appropriate prosthetic limbs and mobility aids, thus allowing them to lead a normal and independent life
read more...
Tue 30th July 2019 Poverty, deprivation and homelessness in Teesdale

Rachel Dyne, Operations Director at Teesdale YMCA, will outline the projects her organisation are undertaking in an attempt to help alleviate problems being experienced by the disadvantaged.
Host: Colin Dunnighan
Tue 23rd July 2019 Speaker: Sue Campbell

Sue, co-owner of Media Messages, a journalist and journalism trainer will give a presentation on working with a variety of media outlets - including social media. We will be joined by Spennymoor Rotarians. Host: Colin Dunnighan.
Tue 16th July 2019 Burmese Days Speaker - Ross Law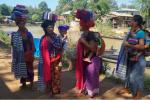 A brief look at the people and modern history of Burma / Myanmar.
Tue 9th July 2019 Business meeting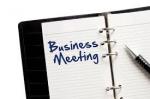 Wed 3rd July 2019 Council Meeting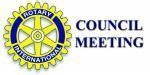 Monthly meeting of club Council members
Tue 2nd July 2019 Phil Johnson - "Toy Trains" Host David Yeadon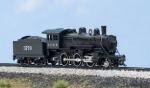 future
calendar
district events
local events