Completed meetings and events 2014-2015
Sun 28th June 2015 Presidents Party
Presidents Party lunch at the Larkhall Footall Club
Thu 11th June 2015 Wine and Cheese

Wine and Cheese evening at St Johns Hospital with talk by one of the schools participating in Kids Out.
Wed 10th June 2015 Kids Out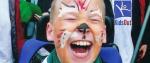 Rotary club members take children from local schools on a day trip to Longleat.
Thu 28th May 2015 Great Chalfield Manor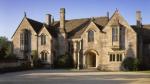 Visit to Great Chalfield Manor
Thu 14th May 2015 Great Western Air Ambulance Charity
Talk by Ella Mayne about our chosen charity for next year - The Great Western Air Ambulance.
read more...
Thu 30th April 2015 Propsect House Hospice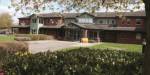 Angela Jordan will talk to club about the Prospect Hospice in Swindon.
Grace: Tim Westbrook
Host: Tony Duce
Thu 23rd April 2015 Twerton Junior School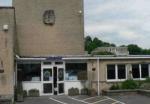 A presentation to club members by the headmaster of Twerton Junior School - David Goucher, about the improvement in the children's reading ability following help from club volunteers who attend each week to listen to the children reading.
Sat 28th March 2015 SS Great Britain

Trip to Bristol and guided tour of the SS Great Britain.
Thu 12th March 2015 Iconic Cycling Events
Talk by Steve Baxter, commercial manager of the Bike Bath event. Bike Bath is an annual weekend-long event for bike riders of all abilities, starting at The Rec in Bath and then touring the surrounding area.
Thu 26th February 2015 Wine Tasting
An evening Wine Tasting at the premises of Great Western Wine.
Thu 29th January 2015 Farm to Shop
Partners and Guests are invited to the Society Cafe in Kingsmead Square to learn about and taste the many varieties of coffee.
Thu 22nd January 2015 William and Caroline Herschel
Talk by Jonathan Hall about astronomers William and Caroline Herschel.
Thu 4th December 2014 William & Caroline Herscel
Talk by Jonathan Hall about astronomer William Herschel and his sister Caroline.
Grace: Mac Place
Host: John Gowland
Fri 28th November 2014 3 Clubs Christmas Carol Concert
The 3 Bath Rotary Clubs Christmas Concert at the Forum with the Band of Her Majesty's Royal Marines, commencing 7:30. Raising funds for Friends of Young Carers and Royal Navy & Royal Marines Charity. Tickets £15 and £30, children half price.
Thu 20th November 2014 Heartworks
Presentation by Peter Roswell of the Rotary Club of Wrington Vale on Heartworks, a proect to provide a Training Simulator based in Musgrove Park Hospital, Taunton.
Grace: Malcolm Chatwin
Host: Peter Mills
Thu 23rd October 2014 Julian House
Visit by members to Julian House followed by meal. Meeting at Manvers Street Baptist Church basement at 6pm for a tour of the Shelter, finishing at 7:30pm. Meal at Huntsman Inn on Bog Island.
Thu 2nd October 2014 Avon & Somerset Constabulary
Talk by recently retired Avon & Somerset Police DCI Nick Papuca. Nick was in charge of criminal investigation, responding to serious crime.
Grace: Vince Arkell
Host: David Beresford-Smith
Thu 11th September 2014 Talk by Ceceil Weir on Julian House
Talk by Cecil Weir on Julian House is a refuge for homeless people.
Thu 28th August 2014 Bike Workshop

Visit to Bike Workshop to see the work of the Julian House project.
Thu 14th August 2014 Visit to Dyrham Park
A tour of Dyrham Park for members, their partners and guests. Tour and buffet meal provided at a cost of £15 per person.
Thu 31st July 2014 Speaker Samantha Grief
Talk by Samantha Grief about the Big Issue.
Grace: John Long
Host: Alison Patrick
Tue 22nd July 2014 Mint Room Quiz
Quiz Night at the Mint Room. Members, partners and guests welcome, entry £20 per person to include excellent 3 course Indian dinner.
Thu 10th July 2014 Visit by Judy Barnard Jones, District Governor
Visit to club of District 1200 governor Judy Barnard Jones.
Grace:Peter Hopwood
Host: Ken Jefferies
Thu 3rd July 2014 Speaker Professor Anna Gilmore
Talk by Professor Anna Gilmore of Bath University on Smoking.
Grace: Roger Wilson
Host: Alan Bleathman
future
calendar
local events