Completed meetings and events 2017-2018
Wed 17th January 2018 Burns Supper: Door Duty, Alistair Thomson and Harry McNab
Wed 10th January 2018 Eddie Gillanders, Pat Machray, chairman of food and drink with ONE (Opportunity North East), Door Duty, Stewart Wilson and Reg Wilkin
Wed 3rd January 2018 No Meeting This week
Wed 27th December 2017 No Meeting This Week
Wed 20th December 2017 Special General Meeting: Door Duty, Colin Sutherland & Richard Bridger
Wed 13th December 2017 Christmas Party Night, Door Duty Ralph Singleton & Peter Rattenbury
Wed 6th December 2017 Bob Watt; Speaker Bill Higham /Subject Macro Photography of wild flowers ; Door Duty, Jim Sellens and George Sinclair
Mon 4th December 2017 2017 Banchory Young Musician Competition

4th December - Woodend Barn - Pupils from Banchory Academy performing in concert, vocal and instrumental
Mon 4th December 2017 Young Musician Event to be held at Woodend Barn
Wed 29th November 2017 Cambodian Evening with Partners; Speaker Linda Franks/Subject, 'Report and photos from the trip to Cambodia'; Door Duty Ed Read and Ranald Rennie; (Followed by a short Council Mtg.)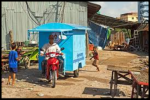 Wed 22nd November 2017 Stewart Wilson (Chair), A debate -

Harry McNab - Speaking against fracking
Chris Engel - Speaking for fracking
read more...
Wed 15th November 2017 Stewart Wilson, Subject ' Eisenhower in Scotland and his visit to Banchory in 1944' , Door Duty Ken Lennox and David Rudge

Wed 8th November 2017 Colin Sutherland, Speaker Mel Edwards, Subject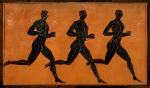 Wed 1st November 2017 Business Meeting, Door Duty John McGee and Andrew Mcilraith
Wed 25th October 2017 Ryan Bond, Speaker Gary Grant/Subject "Architecture: An Occupation or a Vocation?"; Door Duty John Brind and John McDonald; (Followed by a Council Meeting)
Wed 18th October 2017 Dave Edmunds / 'Table games, conkers, marbles, tiddly winks"; Door Duty, David Holmes and Edwina Keown
Wed 11th October 2017 Eric Dair, Speaker, David Badura/Subject Cystic Fibrosis; Door Duty Jim Gordon and Raymond Donald
Wed 4th October 2017 Business Mtg.; Door Duty, Chris Engel and Chris Fry
Wed 27th September 2017 Alistair Thomson , Speaker Harry McNab/ Subject, Banchory Community Action Plan; Door Duty Jim Dempsie & Eddie Gillanders (Followed by a Short Council Meeting)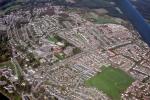 Wed 20th September 2017 John McDonald/Stewart Wilson Speaker Sandy Riddell, Subject TBA; Door Duty Jim Cordiner & Eric Dair
Wed 13th September 2017 Ed Read, Speaker, Mrs Sandy Batho/Subject, Outside TV Broadcasting; Door Duty Ryan Bond & Geoff Wilkinson

Sun 10th September 2017 2017 President's Barbecue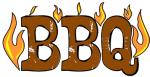 President Dave is hosting the annual BBQ at the Burnett Park Pavillion
Wed 6th September 2017 Business Meeting ; Door Duty Alan Lilley & Bob McDowel
Sat 2nd September 2017 Royal Braemar Highland Gathering 2nd September 2017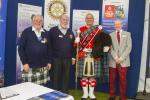 Our club hosted the 'Meet and Greet' hospitality area in the International Tent. We welcomed around 30 Rotarians from far and from near, sharing a dram or two. Photo captions will be added shortly.
read more...
Wed 30th August 2017 John Ramsay, Speaker/Subject TBA ; Door Duty ElaineSarah Freelove & Jim Rawson , (Followed by a Council Meeting)
Wed 23rd August 2017 Ralph Singleton, Speaker, 'B Naturals'/Subject, ladies acapella barber-shop chorus ; Door Duty Neil Booth & Linda Franks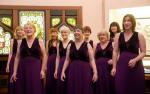 Wed 16th August 2017 Bob Watt, Speaker/Subject TBA ; Door Duty Ian Burrows & Bill Aitkin
Sun 13th August 2017 Charity Golf Tournament 13th August 2017

Results and photos of our recent Charity Golf Tournament
read more...
Wed 9th August 2017 Geoff Wilkinson, Subject Golf Satistics
Wed 2nd August 2017 Business Meeting; Door Duty Alistair Thomson & Harry McNab
Wed 26th July 2017 Edwina Keown, Speaker Lynn Batham/Subject 'Charlie House Charity'; Door Duty Stewart Wilson & Reg Wilkin (followed by a Short Council Mtg.)
Wed 19th July 2017 Reg Wilkin, Speaker, Chris Mutch. /Subject ' Banchory Mountain Bike Initiative.​' ; Door Duty Colin Sutherland & Richard Bridger
Wed 12th July 2017 Ranald Rennie, Speaker Alan Lilley /Subject 'The Dog Whisperer': Door Duty Ralph Singleton & Ken Lennox
Wed 5th July 2017 Business Meeting and Presidents Handover ; Door Duty Jim Sellens & George Sinclair
future
calendar
district events
local events