Completed meetings and events 2018-2019
Mon 10th December 2018 Lunchtime Meeting
Rtn. Peter McCowen Will speak to us about 'Chateau de la Tour', the business he ran in France.
Sat 8th December 2018 Christmas Extravaganza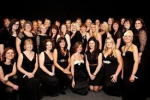 St Andrews Church, Chippenham.
Compered by Amanda Parr, with The Military Wives Choir and The Wiltshire Police Band
Mon 3rd December 2018 SGM/AGM

Please make every effort to attend these important meetings
Mon 26th November 2018 Business Lunch
No speaker today, but plenty to discuss.
Mon 19th November 2018 Lunchtime Meeting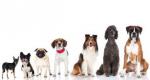 Theresa Smith - 'The Bark Way of Life'
Mon 22nd October 2018 Lunchtime Meeting

Health and Safety meeting regarding the Firework night. We will be joined by members of other local clubs.
Sun 30th September 2018 - Sun 7th October 2018 Rotary Holiday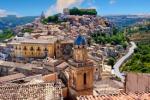 A week sampling the delights of Sicily
future
calendar
district events
local events