Completed meetings and events 2018-2019
Mon 10th June 2019 10th June Speaker Dr Willies - local historian - Mines and Watermills from Matlock to Matlock Bath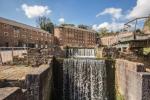 Mon 3rd June 2019 Club Assembly
Mon 27th May 2019 Bank Holiday
Mon 20th May 2019 20th May 'Pinkerton's Detective Agency' talk by Tom Moloney

Mon 13th May 2019 Colin McArdle speak about Kidsaid Tanzania
Mon 6th May 2019 Bank Holiday - no meeting
Mon 29th April 2019 Business followed by Council
Mon 22nd April 2019 Bank Holiday
Mon 15th April 2019 Committees
Mon 1st April 2019 Aqua box update by Roger Cassidy
Mon 25th March 2019 Speaker Meeting - Travelling in Iran by Sylvia Netley
Mon 18th March 2019 Charter Night
Mon 11th March 2019 Speaker Janice Mather will update on developments at Ashgate Hospice
Mon 4th March 2019 Defibrillator video showing
Mon 25th February 2019 25th Feb - Speaker Andrew Jacques 'Masson Mills and the future of retail'
Mon 18th February 2019 18th Feb - Speaker Charlie Hill 'From Cattle to Cruising'

Mon 11th February 2019 11th Feb - Rotarian Ruth Fantom talking about Memory Cafes
Mon 4th February 2019 Speaker - John Shipman - 'Farming in the 1950's and 60's'
Mon 28th January 2019 Business followed by Council
Mon 21st January 2019 21st January - Global Scholar Fumika Yoshimoto talks about Hiroshima

Fumika Yoshimoto is a Rotary Global Scholar studying at Sheffield and she comes from her home city of Hiroshima. She will talk about being a Global Scholar as well as the aftermath of the WW2 bombing. She will be supported by AG Alex Ritchie
Mon 14th January 2019 Committees
Mon 7th January 2019 Speaker Meeting (DP to arrange)
Mon 31st December 2018 No Meeting
Mon 24th December 2018 No Meeting
Mon 17th December 2018 17th December - Christmas Social at the Hare

read more...
Mon 10th December 2018 10th December. Talk Sheffield Man of Steel by Pam Mansell

read more...
Mon 3rd December 2018 Special General Meeting
Mon 19th November 2018 Business meeting followed by Council
Mon 12th November 2018 12th November - speaker Victoria Johnson - Autism in the East Midlands
Mon 5th November 2018 Committees
Mon 29th October 2018 29th October - Autumn Social Dining Evening at Pesto
Dinner meeting social for Rotarians, Partners and Friends at Pesto at Oakerthorpe
read more...
Mon 22nd October 2018 22nd October - Beverley Parker CEO of Rural Action Derbyshire
Bev will give an overview of the work of RAD that includes supporting young people; support for community buildings; community oil buying; wheels to work; and suicide awareness.
read more...
Mon 15th October 2018 15th October -Talk 'Astro - tourism- It's alive' by Nigel Bradbury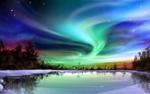 Mon 8th October 2018 Conference Report
Mon 1st October 2018 1st October Talk - Top Predators - why sharks matter by Lucy Meads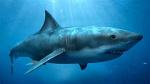 Mon 24th September 2018 Business Meeting followed by Council
Mon 17th September 2018 'The Man who made Matlock - John Smedley'. Talk by Geoff Stevens
Mon 10th September 2018 Committees
Mon 3rd September 2018 Speaker Meeting - 3rd September - Rotarian Martin Cruttenden will give an illustrated talk on his 'Travels'

Mon 27th August 2018 Bank Holiday - no meeting
Mon 20th August 2018 20th August speaker Indonesia "Land of Fire, Ice and Chocolate

Mon 13th August 2018 Visit from District Governor
Mon 6th August 2018 Speaker Meeting (John B to arrange)
Mon 23rd July 2018 Business Meeting followed by Council
Mon 16th July 2018 Inheritance Tax - an historical perspective by Jonathan Short
Mon 9th July 2018 Committees
Mon 2nd July 2018 Installation of President Paul
future
calendar
district events
local events