Completed meetings and events 2017-2018
Tue 17th October 2017 Chelmsford College (Dovedales) POSTPONED

Instead - Rotary Fellowship
Tue 10th October 2017 Fellowship

Tue 3rd October 2017 Business Meeting
October is Youth Services Committee programme planning month
Tue 26th September 2017 ***Porridge and Pens postponed until a later date***

Focusing on relieving poverty and hardship for children in Ghana.
Wed 20th September 2017 Chelmsford Rotary Five Clubs Golf Day, LIttle Channels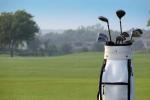 Tee off 1.00pm Dinner 6.00pm
Tue 19th September 2017 Weekly meeting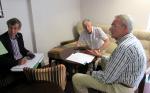 Fellowship
Tue 12th September 2017 Beekeeping

- welcome to our speaker James Curtis
Tue 5th September 2017 Business Meeting

September is International and Foundation programme planning month
Tue 29th August 2017 Weekly meeting

Fellowship
Tue 22nd August 2017 Kids Inspire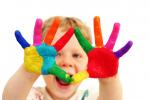 one of this year's charities supported by the Races. Welcome to Paula Ashfield, Events & Corporate Fundraising Manager
Tue 15th August 2017 The return of Fred Bear

with some surprize guests!
Tue 8th August 2017 Tesco help in the local community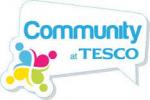 with Debi Weston, Tesco Community Champion for Chelmsford Tesco 1 in Springfield Road
Tue 1st August 2017 Business Meeting

August is Community Services programme planning month
Tue 25th July 2017 Races highlights
including cheques presentations evening
Sun 23rd July 2017 Cheques presentation

to all beneficiaries of the Edmund Carr Great Baddow Charity Races
read more...
Tue 18th July 2017 Weekly meeting

Fellowship
Tue 11th July 2017 Business Meeting

July is Races Committee programme planning month
Sat 8th July 2017 Charity Concert with Chelmsford Male Voice Choir

at King Edward Vl Grammar School, Chelmsford.
Tickets £10, available from John Tilsley.
read more...
Tue 4th July 2017 Presidential handover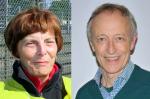 ..
Sun 2nd July 2017 District Handover at Chelmsford City Racecourse
Further details on District website http://www.rotary-ribi.org/districts/homepage.php?DistrictNo=1240
future
calendar
district events
local events