Completed meetings and events 2017-2018
Tue 20th March 2018 Purple . . . . . . . changing the conversation

NB This week at Big Channels - see details below
read more...
Tue 13th March 2018 News of antipodean adventures - we think!

with our very own Alistair
Tue 6th March 2018 Business Meeting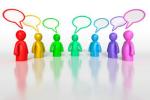 March is Youth Services Committee programme planning month
Tue 27th February 2018 Heart and Sole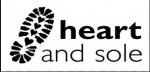 with Rosie Lamb
Tue 20th February 2018 Hidden Harm Group (The Children's Society)

a welcome return from Lyn McLintock to update us on the progress of the group
Tue 13th February 2018 Hearing Dogs: welcome to Sophie Biebuyck.

Please note part closure of White Hart Lane from 09 to 19 February. Details below.
read more...
Tue 6th February 2018 Business Meeting
February is International and Foundation programme planning month
Tue 30th January 2018 Digital Marketing - and what it can do for Rotary

welcome to Lloyd Bettell-Higgins
Tue 23rd January 2018 Burns lunch

Some hae meat and canna eat,
And some wad eat that want it,
But we hae meat and we can eat,
Sae let the Lord be Thanket!
Tue 16th January 2018 CCR and Rotary Roundup Review

Rotary Roundup Review with our very own Dave Almond
NB note that this week we are at "Big" Channels, Pratt's Farm Lane, Little Waltham, Chelmsford CM3 3PT see 'Details' below
read more...
Tue 9th January 2018 Weekly meeting - Fellowship

January is Community Services Committee programme planning month
Tue 2nd January 2018 No meeting today

New Year break
Tue 26th December 2017 No meeting today

Christmas break
Tue 19th December 2017 Christmas Lunch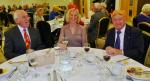 12.30 for 1.00
Tue 12th December 2017 'Me' talk

by Phil Westlake
Tue 5th December 2017 Special General Meeting and Business Meeting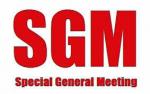 December is Club Council programme planning month
Tue 28th November 2017 Traditional and Social media

- making the most of it
Sun 26th November 2017 Mulled wine and mince pies in Chelmsford High Street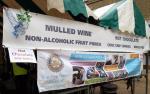 in support of the Mayor's charities (City of Chelmsford Mencap, Age Concern Chelmsford and Columbus School and College) on the day that the High Street Christmas lights are switched on.
Tue 21st November 2017 Website revised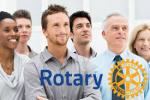 - website revisited
Tue 14th November 2017 District Governor Nick Sillitoe

- our special guest today
Tue 7th November 2017 Business Meeting - and today is the day to bring your donations for Whitechapel Mission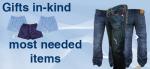 November is Communications and PR Committee programme planning month
read more...
Tue 31st October 2017 Charity curry evening in support of Red Balloon Braintree

7 for 7.30 pm; Royal Tiger Indian/Thai Fusion restaurant, Old Southend Road, Rettendon Common, CM3 8EE Cost: £17pp
read more...
Tue 24th October 2017 The Children's Trust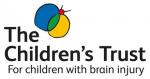 - their work for children with brain injuries.
Tue 17th October 2017 Chelmsford College (Dovedales) POSTPONED

Instead - Rotary Fellowship
Tue 10th October 2017 Fellowship

Tue 3rd October 2017 Business Meeting
October is Youth Services Committee programme planning month
Tue 26th September 2017 ***Porridge and Pens postponed until a later date***

Focusing on relieving poverty and hardship for children in Ghana.
Wed 20th September 2017 Chelmsford Rotary Five Clubs Golf Day, LIttle Channels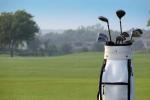 Tee off 1.00pm Dinner 6.00pm
Tue 19th September 2017 Weekly meeting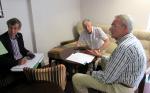 Fellowship
Tue 12th September 2017 Beekeeping

- welcome to our speaker James Curtis
Tue 5th September 2017 Business Meeting

September is International and Foundation programme planning month
Tue 29th August 2017 Weekly meeting

Fellowship
Tue 22nd August 2017 Kids Inspire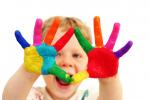 one of this year's charities supported by the Races. Welcome to Paula Ashfield, Events & Corporate Fundraising Manager
Tue 15th August 2017 The return of Fred Bear

with some surprize guests!
Tue 8th August 2017 Tesco help in the local community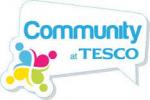 with Debi Weston, Tesco Community Champion for Chelmsford Tesco 1 in Springfield Road
Tue 1st August 2017 Business Meeting

August is Community Services programme planning month
Tue 25th July 2017 Races highlights
including cheques presentations evening
Sun 23rd July 2017 Cheques presentation

to all beneficiaries of the Edmund Carr Great Baddow Charity Races
read more...
Tue 18th July 2017 Weekly meeting

Fellowship
Tue 11th July 2017 Business Meeting

July is Races Committee programme planning month
Sat 8th July 2017 Charity Concert with Chelmsford Male Voice Choir

at King Edward Vl Grammar School, Chelmsford.
Tickets £10, available from John Tilsley.
read more...
Tue 4th July 2017 Presidential handover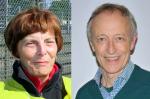 ..
Sun 2nd July 2017 District Handover at Chelmsford City Racecourse
Further details on District website http://www.rotary-ribi.org/districts/homepage.php?DistrictNo=1240
future
calendar
district events
local events