Completed meetings and events 2018-2019
Tue 12th February 2019 Murder at any cost?

with Tom Harper
Tue 5th February 2019 Business Meeting - NB at 'Big' Channels - map below
February is Youth Services programme planning month
read more...
Tue 29th January 2019 Brentwood Half Marathon and Fun Run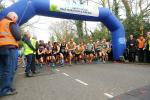 Welcome to Bob Davey and Richard Thatcher from Brentwood à Becket Rotary
Tue 22nd January 2019 Burns lunch - NB at 'Big' Channels - map below

celebrating the life and poetry of Robert Burns (25 January 1759 – 21 July 1796)
read more...
Tue 15th January 2019 All things web revisited

- a chance to make sure members know where to find Rotary information.
Tue 8th January 2019 Fellowship lunch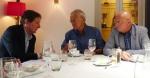 January is Communications and PR Committee planning month
Tue 1st January 2019 No meeting today

Happy New Year!
Tue 25th December 2018 No meeting today

because it's Christmas!
Tue 18th December 2018 Christmas lunch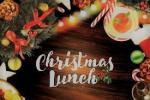 with partners and friends
Sun 16th December 2018 Carol singing with Chelmsford Phoenix Rotary Club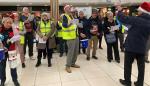 in High Chelmer Shopping Centre
Tue 11th December 2018 The work of the Samaritans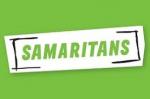 Paul Stevens, Branch Director, Chelmsford & Mid-Essex Samaritans
Tue 4th December 2018 Special General Meeting & Business meeting
December is Club Council programme planning month
Tue 27th November 2018 Weekly meeting NB this week at 'Big' Channels (map below)
Fellowship lunch
read more...
Tue 20th November 2018 The two Johns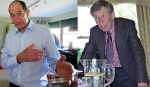 It's hello from him and hello from him: the District Conference feedback!
Sun 18th November 2018 Christmas Lights Switch on event in Chelmsford High Street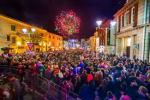 Chelmsford Mildmay Rotarians on rota of Chelmsford Phoenix Rotary mulled wine and mince pie stall know who they are! Supporting Mayor's charities: Kids Inspire and a Dementia Project at Broomfield Hospital.
Tue 13th November 2018 Ocean Rescue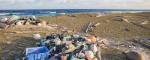 A warm welcome to Anna Thorne of The Queen's College, Oxford, to speak to us about this conservation research expedition starting in March 2019. (Anna is Roy's daughter-in-law).
read more...
Wed 7th November 2018 Essex Fire Museum, Essex County Fire and Rescue Service

followed by lunch at local public house. No charge for visit which will be guided and last for two hours.
read more...
Tue 6th November 2018 Business Meeting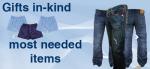 November is International and Foundation programme planning month
Today is the day to bring your donations for the Whitechapel Mission
read more...
Tue 30th October 2018 Social evening at Beauvoir Arms, Billericay. ALL WELCOME!

£20 pp which includes a contribution to President's chosen charity Dementia Adventure. 7 for 7.30 pm. Arrangements will be made for menu choices to be made beforehand. Beauvoir Arms, Downham Road, Downham, Billericay, CM11 1 QH
read more...
Tue 30th October 2018 No lunch meeting today - instead social evening at Beauvoir Arms, Billericay.

Tue 23rd October 2018 World's Greatest Meal

a frugal lunch to support World Polio Day on 24 October
Tue 16th October 2018 Dementia Adventure - - - Please note today we meet at Big Channels - see map below

welcome to Kath Vale, Fundraising Manager for Dementia Adventure
read more...
Sat 13th October 2018 Inner Wheel Shoe Sale

Shoes, boots and bags plus ladies clothes, greetings cards and lots more. Plus coffee and lovely home made cakes!
read more...
Tue 9th October 2018 Flights of Fancy

with James Claydon
Tue 2nd October 2018 Business Meeting
October is Community Services Committee programme planning month
Tue 25th September 2018 Jean Harper presents!

Her 'Me' talk
Tue 18th September 2018 Welcome to District Governor

Lesley Sulley
Tue 11th September 2018 Kids Inspire

welcome to Katherine Loveday
Sun 9th September 2018 Foundation Charity Lunch
This fund raising meal will be a two course meal with wine. 12.30 for 1p.m. Price £17.50 per ticket. Veggie option available but please notify. Venue details in logged-in members information.
Tue 4th September 2018 Business Meeting
September is Youth Services programme planning month
Tue 28th August 2018 All things 'Public Image'

welcome to our speaker Stan Keller District Public Image Chair
Tue 21st August 2018 Learning from Billericay's Soapbox Derby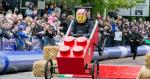 with Peter Greene
Tue 14th August 2018 British Heart Foundation

View from Phil Westlake
Tue 7th August 2018 Business Meeting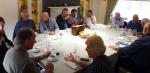 August is Communications and PR Committee programme planning month
Tue 31st July 2018 CHESS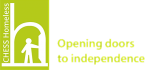 welcome to Lindsay Hurrell, CHESS Fundraiser
Tue 24th July 2018 Great Baddow Races - Chelmsford Rivermead's perspective

welcome to Tony Stringer President of Chelmsford Rivermead Rotary, Mildmay's partner in the Races NB This week at Big Channels - see details below
read more...
Sun 22nd July 2018 Presentation of Cheques to Sponsored Charities

This will take place at the Great Baddow Community Association Millennium Centre 7.45 for 8.00
Tue 17th July 2018 'Me' talk

from Tom Harper
Sat 14th July 2018 Chelmsford Male Voice Choir Charity Concert

at KEGS - King Edward VI Grammar School - Broomfield Road, Chelmsford, Essex CM1 3SX Tickets £10 each from John Tilsley.
This year - let's really up the sales. The more we sell the more we raise for our charitable causes.
Tue 10th July 2018 Business Meeting
July is Races Committee programme planning month
Tue 3rd July 2018 Club Presidential handover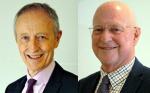 From Ian to Roger
future
calendar
district events
local events