Completed meetings and events 2019-2020
Tue 20th August 2019 Quiztime!

all Rotary related
Sun 18th August 2019 Rotary Roundup Sunday 18 August 10-12 noon on Chelmsford Community Radio

CCR, 104.4FM Featuring Liz Armishaw, Robert Cappin, Alan Pamphilon - and much more! Tune in!
Tue 13th August 2019 Showtime!

Rotary clips and images
Tue 6th August 2019 Business Meeting NB please note at Big Channels - map below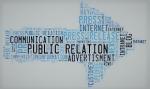 August is Communications and PR team planning month
read more...
Tue 30th July 2019 The J's Hospice

with Denise Whiffin
Tue 23rd July 2019 Chelmsford Foodbank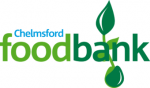 with Roy Brackley
Tue 16th July 2019 2019 Races. A review. (Remember we are at 'Big' Channels - map below.)

from Robert Cappin
read more...
Sun 14th July 2019 Great Baddow Charity Races Cheques Presentation

to all those benefiting from the Races on 19 May. 7.30 for 8 pm at Great Baddow Millennium Community Centre CM2 9RL
Tue 9th July 2019 Business Meeting

July is Races Committee programme planning month
Tue 2nd July 2019 Club Presidential Handover

from Roger to Richard
future
calendar
district events
local events