Completed meetings and events 2017-2018
Sun 27th May 2018 2018 Mayflower Cross Country Run and Walk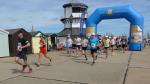 Date for the diary. On Sunday 27th May 2018 the Mayflower Cross Country Run and Walk is back bigger and better than ever.
Enter at: https://www.eventrac.co.uk/listed-events/mayflower
read more...
Thu 5th April 2018 Speaker Evening. Foul Muders in East Anglia. Mike Wabe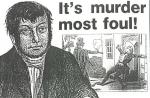 Speaker Mike Wabe. Foul Murders in East Anglia
Thu 28th December 2017 No Meeting

No meeting today as members are recovering from their Christmas celebrations
Thu 31st August 2017 Friends Evening with Speaker Ann Day: An Armchair Tour of Ipswich

Speaker Ann Day takes us on an Armchair Tour of Ipswich.
Thu 24th August 2017 Foundation Evening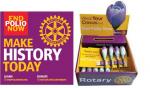 Foundation Evening
Thu 3rd August 2017 Scatter Week

No meeting this week our members will be visiting other clubs.
future
calendar
district events
local events