Completed meetings and events 2014-2015
Sat 27th June 2015 District Handover

.
Wed 24th June 2015 The District Quoits Pairs Tournament, .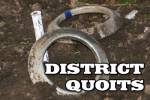 Bowburn Hall Hotel.DH6 5NH 6.30pm. £20 per pair entry fee(includes supper) Contact ABurland@aol.com with name of Club and how many pairs being entered
Wed 17th June 2015 Alan's Motor Car Quiz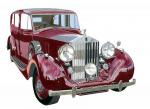 On duty: Alan, Syd
Raffle: Ashley
Wed 10th June 2015 Club Assembly celebrates George's 40 year's membership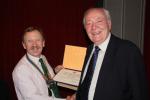 Tonight President Elect Bernard spoke of his views of the way forward. But we also looked back over the 40 years of membership by Rotarian George Whitfield. President Geoff presented him with his long service certificate.
Wed 3rd June 2015 Ann Donnan shares her taste of India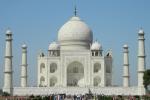 13 trips to India certainly demonstrate Ann's fascination with the country.
Wed 27th May 2015 Annual General Meeting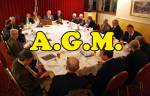 On duty: Godfrey
Raffle: Iain
Wed 20th May 2015 Classic Alan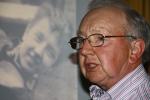 Alan shares his love of Classic Mini Cooper cars.
Sat 16th May 2015 President's Night 2015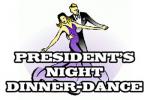 read more...
Wed 13th May 2015 Business Meeting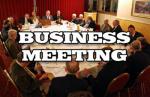 On duty: Iain
Raffle: Ron
Wed 6th May 2015 Ashley on the Oregon Trail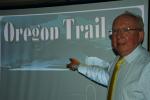 Ashley lead us on a dramatic journey, accompanying the thousands of American settlers who trekked for 2,000 miles across the Rocky Mountains to found the new state of Oregon.
Wed 29th April 2015 Martin Anderson talks about Smile Train in Tanzania

On duty: Ashley, Bernie
Raffle: George W.
Fri 24th April 2015 St.George's Night Dinner 2015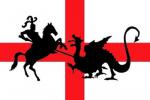 Chilton Country Hotel (DH4 6LX) - 7.00 for 7.30. Dress optional (.... wearing something red perhaps) £25 four course meal plus entertainment. Tickets from Club Secretary Ashley Burland. (0191 5280747)
Wed 22nd April 2015 Bernard with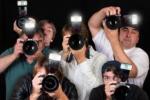 Guess who Bernard was talking about? Not a rock star or a footballer! It was Grace Darling, Northumberland's own heroin. After her heroic rescue in the stormy seas around the Farne Islands there was a media frenzy with songs, pintings, souvenirs.
Sat 18th April 2015 Stroke Awareness Day 2015

As part of Rotary's annual stroke awareness project the Rotary Club of Houghton-le-Spring took over the foyer of the Cooperative store. 62 members of the public received a free blood pressure test, by qualified staff from Whitfield's Pharmacy.
Wed 15th April 2015 Re-arranged Quiz Night against Durham Bede
On duty: Graham, Syd
Raffle: Geoff O.
Wed 8th April 2015 Business Meeting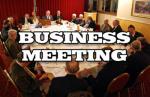 The main discussion concerned the necessary balance between raising and donating money. As a result a new fundraising committee, chaired by Graham, was established. President Geoff will investigate a summer outing.
Wed 1st April 2015 Asking us to recognise where the photos of Durham City were taken.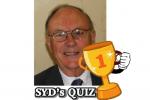 On duty: Ray, John
Raffle: Graham
Wed 25th March 2015 The Ancient Civilisation of Harappan

Dr Anand from Tyneside spoke of the ancient Indian culture of Harappan. He described how modern scientific methods have discovered fascinating insights into how advanced this ancient culture was.
Wed 18th March 2015 Welcoming guests to find out more about Rotary.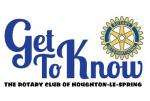 It was a busy night with 9 visitors coming to see how Rotary operates. We donated £600 to the Vanuatu typhoon relief fund. Michael showed his video "The Wheel Rolls On" and Graham was guest speaker on the subject of the M62
Wed 11th March 2015 Shirley Williams - 60 Years of Polio Fellowship in Sunderland

Shirley is the current Chairperson of the British Polio Fellowship of Sunderland, which is celebrating its 60th.Anniversary. Having been a member since 1956 she had seen many changes in dealing with polio and post polio syndrome over the decades
Wed 4th March 2015 Business Meeting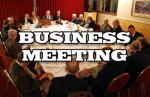 Finalising details for the upcoming "Getting to Know Us Night": Judging the entries for the Michael Clough Junior Photography Competition: Discussing District Council resolutions: plus the usual committee reports.
Wed 25th February 2015 George

On duty: Syd, Michael
Raffle: Michael
Wed 18th February 2015 Bill Curry Games Night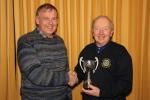 Alan was the eventual winner with 21 points. Iain was second with 19 points.
Wed 11th February 2015 Iain reviews a career in optometry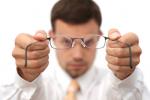 Looking back on a career as an independent optometrist Iain shared his thoughts on the legal changes in provision and the growth of major companies in the market.
Wed 4th February 2015 Ray shares memories of Zambia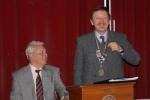 Our newest member, Ray, was introduced by President Geoff and entertained us with tales of his life working in the copper mines of Zambia.
Wed 28th January 2015 Ged Parker talks about Stan Laurel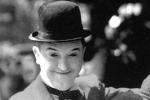 Ged became involved with the Stan Laurel story when he started a genealogical study of his family history. His trail proved to be very complex with complicated family relationships.
Wed 21st January 2015 Business Meeting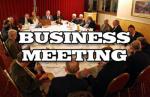 On duty: George W.
Raffle: Ashley
Wed 14th January 2015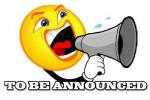 On duty: Ron, Godfrey
Raffle: Bernie
Wed 7th January 2015 Roger McAdam gives our News Year's Message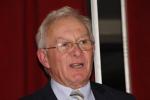 Roger McAdam is a listener, whether he is acting as a Samaritan, a trainer of listeners in prison, a worker with youths with problems or officiating in Humanist funerals. Tonight it was our turn to listen, and it was a pleasure.
Thu 25th December 2014 Christmas activities 2014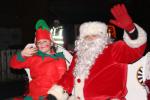 Memories of the Senior Citizens Concert Party, Santa's tour of Great Lumley and the Rotary Club Christmas Dinner
read more...
Wed 17th December 2014 2014 Christmas Dinner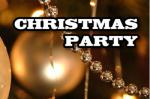 Photos are included in the Christmas Activities 2014 album dated 25th. December in the Club Diary.
Wed 10th December 2014 Colin chooses his desert island discs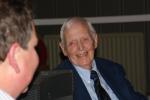 .
Wed 3rd December 2014 President Geoff highlights the effects of Post Polio Syndrome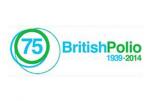 Decades after having survived polio many people are suffering from problems that have only recently been recognised as being hidden long term effects of that disease.
Wed 26th November 2014 Congratulations to Hetton who beat Houghton "A" 29 to 27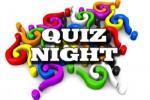 .
Wed 19th November 2014 Bernard shares his e-mail inbox to prove that laughter is the best medicine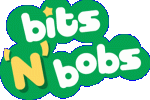 .
Fri 14th November 2014 Club Dinner Photo Album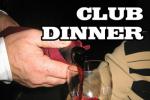 A Night of Food and Fellowship
read more...
Wed 12th November 2014 Business Meeting
.
Wed 5th November 2014 Ashley talks about Lord Kitchener's Army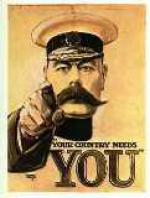 .
Wed 29th October 2014 Musical Guest Night with David Biermann (RC Seaburn)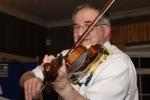 David's entertaining musical contribution to our guest night raised a donation to the "End Polio Now" project.
Wed 22nd October 2014 Jim O'Connor talks about the charity Dorothys Well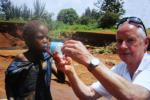 The charity was established in memory of Jims wife who died of cancer. He was shocked to see children in Tanzania walking miles with dirty plastic buckets to collect even dirtier water to drink and has now built 8 deep wells.
Wed 15th October 2014 District Quiz Houghton B v. Sunderland A.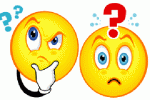 A very close match finally ending in a win for the Houghton team of President Geoff, Godfrey, Ron and Cliff.
Wed 8th October 2014 Business Meeting
.
Mon 6th October 2014 Houghton Feast Ox Roast 2014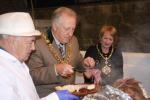 The Club's annual contribution to the gastronomic delights of Houghton Feast.
read more...
Wed 1st October 2014 Poetic Remembrance.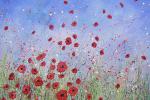 A reading of the entries in our Houghton Feast Poetry Competition to the theme of the First World War.
Wed 24th September 2014 Geoff talks about Wittgenstein and his poker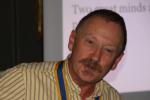 In 1946 a battle of minds in Cambridge University took only 10 minutes to be broken up by a fire poker!
Mon 22nd September 2014 Poetry Competition 2014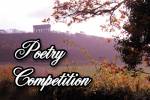 Junior (age to 17) Senior (from 18) cash prizes
Closing date 22 Sept. Forms from christine.mccaul@sunderland.gov.uk (0191 5611230)
Wed 17th September 2014 Comedy Quiz, presented by Len in Cliff's absence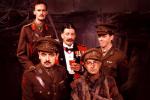 Michael demonstrated his misspent youth by knowing more about TV comedies such as Blackadder than anyone else around the table. Alan's vote of thanks proved that comedy was not dead!
Wed 10th September 2014 Business meeting
Plans were discussed on membership recruitment, donating to an educational project in The Gambia, Houghton Feast 2014, and a sponsored walk for PolioPlus.
Wed 3rd September 2014 KAUST King Abdullah University of Science and Technology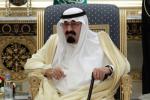 The University, the brainchild of the King of Saudi Arabia, is the first mixed-gender centre in Saudi Arabia and may help modernise the kingdom's deeply conservative society.
read more...
Wed 27th August 2014 Visit by District Governor Jean Thompson PHF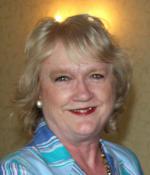 During her year of office the District Governor will visit all 68 clubs in the District. Tonight DG Jean shared her memories of her rise through the ranks and her enthusiasm for what all Rotarians do to provide "Service Above Self"
read more...
Wed 20th August 2014 Malta - Bob shares his fascination with the island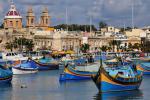 Last week Bob was enjoying the sun and Fiestas in Malta. Tonight he is back in early autumnal Houghton to tell us all about it.
Wed 13th August 2014 Peter Welsh talks about the American Civil War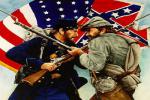 23 Northern States versus 11 Southern States. Industrial strength versus agricultural communities relying on the economy of slavery. The push to expand slave states westwards versus the growing moral concern about slavery.
Wed 6th August 2014 Michael demonstrates Houghton on the Internet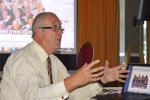 Michael demonstrated his use of Photoshop photo manipulation and PagePlus desktop design to create our website and Facebook look.
Wed 30th July 2014 Colin Brown on World War 1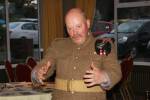 Colin shares his passion for WW1 memorabilia
read more...
Wed 23rd July 2014 Colin Fozzard on Sunderland Street Pastors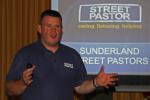 The Sunderland Street Pastors have only existed for four years but their voluntary administrations throughout the night have already received their recognition with a Sunderland Echo Pride of Wear Award.
www.streetpastors.org.uk
Wed 16th July 2014 Business meeting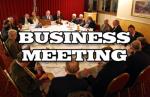 The treasurers report described the variety of donations made last year. President Geoff described our contribution to the RI "We Are This Close" TV Advert. We discussed changes to the Chilton Hotel tables and menu and distribution of the RNE magazine.
Wed 9th July 2014 A Busy Start to the Club Year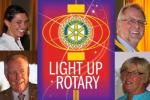 Wild animals, weddings, The President Elect and the Mayor of Sunderland!
read more...
Wed 2nd July 2014 Handover 2014
Past President Graham passes the chain of office to President Geoff
future
calendar
district events
local events