Completed meetings and events 2018-2019
Fri 10th May 2019 President's Night

Our President's Night Dinner was held at the Bamburgh Castle Golf Club
Tue 30th October 2018 - Gliding Bursary

Seahouses & District Rotary Club funded a bursary to enable a young person to learn to fly gliders. A happy Olly Taylor is photographed following his first solo flight. Congratulations !
Sat 27th October 2018 Open Golf Charity Tournament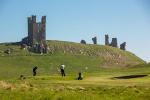 Open Golf Charity Tournament to be held at Dunstanburgh Castle Golf Course (by kind permission of Dr. P. Gilbert)
read more...
Tue 23rd October 2018 Great North Air Ambulance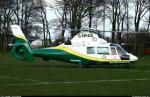 We are having a speaker from the Great North Air Ambulance charity to tell us about their work.
read more...
Tue 16th October 2018 "Vive la difference"- Stuart Walton
A humorous look at the differences between male and female
Tue 11th September 2018 Cheque Presentation Evening

Funds raised by Seahouses and District Rotary Club were distributed to International, National and Local charities. Cheques were presented to representatives of some of the local charities.
read more...
future
calendar
district events
local events