Completed meetings and events 2017-2018
Thu 22nd February 2018 Speaker Evening

David Duke of Kitsons to speak on Wills and Power of Attorney.
Menu ....Sesame breaded plaice fillets followed by jam sponge.
Thu 15th February 2018 Council and Business
Council at 6.15pm followed by business.
Menu....Cumberland sausage followed by Spotted Dick.
Thu 8th February 2018 Committees & Business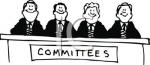 Committees at 7.00pm followed by business
Menu...Cod in Parsley sauce followed by meringue nest ( pavlova )
Thu 1st February 2018 Fellowship at The Linney Coffinswell

Fellowship at The Linney in Coffinswell. Names to JY
Sat 27th January 2018 Abba Singalong with Fish and Chips Supper.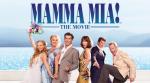 Social Event with family and friends.
Fish & Chip supper followed by Mamma Mia film with singalong at Kingskerswell Parish Centre. Bring your own drinks.
Mon 22nd January 2018 Darts Presentation Evening

Presentation of prizes following speed darts which financed the Santa Special Steam Train trip for some 800 disadvantaged children.
Presentation at Highweek Village Inn, Newton Abbot.
Rotarians on parade at 7.00pm with guests to arrive at 7.30pm
Thu 18th January 2018 Council and Speaker
Early start for Council followed by speaker Mary Sherwood on supporting Dementia Carers.
Thu 11th January 2018 Committees and Business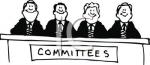 Committees at 7.00pm followed by meal and Business.
Thu 4th January 2018 Fellowship at Cockhaven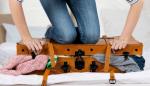 Packing clothes an shoes for sending out to refugees in Camini. Please bring suitable clothes and strong cardboard boxes. If unavailable please deliver clothes and shoes to Alan B or Mike C.
Thu 28th December 2017 No meeting

Christmas Break....No meeting.
Happy Christmas to all our readers.
Thu 21st December 2017 Christmas meal and entertainment.

Christmas meal at Cockhaven followed by mystery entertainment. Seasonal dress encouraged.
Thu 14th December 2017 Committees and Business plus SGM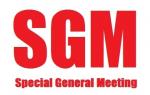 Committees at 7.00pm followed by meal and SGM.
Thu 7th December 2017 Fellowship

Fellowship meeting at Wellington Inn, Ipplepen.
Sat 2nd December 2017 - Sun 3rd December 2017 Santa Special.

Highlight of the year with 800 plus children on the Santa Special from Buckfasleigh to Totnes and back again , four times. Thanks to all our darts players and sponsors back in November.
Fri 1st December 2017 Bag Packing

Bag packing for Santa Special goodie bags.
Kingskerswell Parish Centre from 4.30pm.
Thu 30th November 2017 Speaker Meeting with Ladies and Guests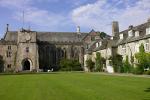 Speaker evening with Jon Risdon on Dartington Hall Estate.
Ladies and guests to be invited. Numbers and names to John Y.
Thu 23rd November 2017 Santa Special Briefing

Santa Special briefing followed by presentation by Michelle on her refugee trip.
Thu 16th November 2017 Council and RYLA Presentation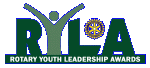 Council at 6.15pm then meal followed by RYLA presentation.
Also cheque presentation to Catherine Omanyo of Operation Imprezza.
Thu 9th November 2017 Fellowship at Highweek Inn

Meet at Highweek Inn for 6.30pm.
JY to take numbers.
Mon 6th November 2017 Darts Marathon Two Hours

Our fundraiser for the Santa Special for local children at beginning of December.
Thu 2nd November 2017 Committees and Business to include Darts Briefing

Meet for Committees at 7.00pm then meal followed by Darts Briefing.
Sun 29th October 2017 Sibelco Marathon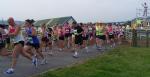 Marathon, half marathon and 10K race.
Sat 28th October 2017 Sibelco Marathon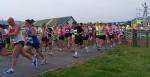 Set up for Marathon, half marathon and 10K race.
Thu 26th October 2017 Council and Business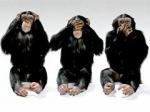 Council at 6.15pm followed by meal then final Marathon briefing and Darts briefing.
Thu 19th October 2017 Dawlish Water Quiz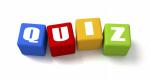 Dawlish Water Quiz.
Breakfast meeting at 8.00am at Cockhaven Arms.
Thu 12th October 2017 Committees & Business plus Speaker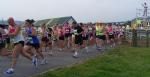 Committees at 7.00pm.
Brief talk by Gerald Smerdon about Widecombe Fair and presentation of cheque from Fair Committee for DVRC parking assistance.
Marathon Race weekend briefing.
Busy Busy Busy.
Thu 12th October 2017 Committees & Business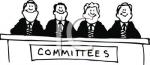 Committees at 7.00pm followed by meal then Business to include first Marathon briefing
Thu 5th October 2017 Indoor Sports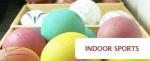 Indoor Sports at Jolly Sailor, Ogwell.
Meet at 6.30pm.
Neil B organising
Thu 28th September 2017 Ten Pin Bowling

Ten Pin Bowling at Torquay. Meet at Torquay ten pin bowling at 6.30 pm.
Meal after at Amici , Italian Restaurant oppositeish.
John Y taking numbers.
Thu 21st September 2017 Council & Speaker

Council at 6.15 followed by Speakers from Newton Abbot Street Pastors.
Thu 14th September 2017 Committees & Business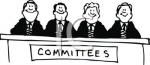 Committees at 7.00pm followed by Business.
Presentation by local organisers of Operation Impressa.
Tue 12th September 2017 Widecombe Fair Car Parking Day

Helping with Parking at Widecombe Fair.
Alan B taking names please.
Thu 7th September 2017 walkies along Stover Canal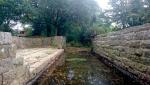 Meet at Town Quay Newton Abbbot at 6.00pm then walk along the Stover Canal.
Eat after at Wetherspoons.
John Y organising.
Thu 31st August 2017 Scatter Meeting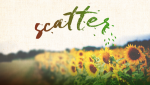 Scatter to another club of your choices
Thu 24th August 2017 Council and Business

Council meet at 6.15pm
Thu 17th August 2017 Crazy Golf at Teignmouth.

Crazy Golf at Teignmouth Seafront.
Tee off from 6.30pm. Fish and Chips afterwards at Finn McColls John Y contact
Thu 10th August 2017 Committees & Business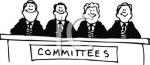 Committees to meet at 7.00pm.
Sat 5th August 2017 Bovey Tracey Carnival Marshalling.

DVRC to help with judging at 4.00pm then the procession at 6.00pm.
Baz to take names.
Thu 3rd August 2017 Fellowship

Meet for fellowship at Court Farm Inn at Abbotskerswell.
Contact JY
Thu 27th July 2017 Guest Speaker Colin Vosper

Ladies and guests invited.
Colin Vosper to talk on Maritime Shortcuts, Canals of the West Country.
Thu 20th July 2017 Council and Business.

Early Start for Council.
Sun 16th July 2017 Bovey Tracey Classic Car Show

Car Parking duties at Bovey Tracey Historic and Classic Car Rally. Times to be confirmed.
Mike B to take details.
Thu 13th July 2017 Walking Treasure Hunt around Topsham.

Meet at Topsham Cemetry for walking Treasure hunt around Topsham then meal afterwards at nearby eatery.
Ladies & Guests welcome. Contact Paul H to book.
Sat 8th July 2017 Wheel Barrow Race Courtenay Park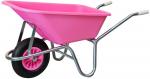 Meet at Courtenay Park to help Newton Abbot RC organising Wheelbarrow race.
Thu 6th July 2017 Fellowship

Meet at Highweek Village Inn for fellowship.
Wed 5th July 2017 Tractor Pull

Carnival Week Tractor Pull for Newton Anbot Town Council.
Meet at Clock Tower at 5.00pm
future
calendar
district events
local events