Completed meetings and events 2017-2018
Wed 22nd November 2017 District Council
time TBA
Tue 21st November 2017 Speaker Meeting - Carl Gwinnutt, 'A Brief History of Simulators in Medicine', stewards Norman Hore and Robert Cattell
Tue 21st November 2017 Golf Committee meeting
at the Seven Stars
Fri 17th November 2017 Mock Interviews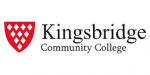 Every year our members offer interview experience to students at Kingsbridge Community College to prepare them for life after school
Wed 15th November 2017 PEPS1
Newton Abbot - time TBA
Tue 14th November 2017 Social Evening - "'Fraid Not" joke competition
at Church House Inn, Stokenham
Tue 7th November 2017 Special General Meeting - Bill Beare and Brian Toms
Tue 7th November 2017 Trust Fund trustees meeting
at the Seven Stars
Tue 7th November 2017 Mock interviews seminar
At KCC
Thu 2nd November 2017 Council meeting
- the regular bi-monthly meeting of club Council
Tue 31st October 2017 Fifth Tuesday - putting and darts at Thurlestone Golf Club
Tue 24th October 2017 Social/Community Service & International/Foundation Committees Meeting
Tue 24th October 2017 Skittles vs. Plymouth Rotary
at the Westward Inn, Ivybridge
Wed 18th October 2017 National Restart a Heart Day
Our Heartstart team will be helping to train students at Dartmouth Academy as part of the national challenge to teach emergency life saving skills to 150,000 people.
Tue 17th October 2017 Social Meeting at Seven Stars
Sun 15th October 2017 - Tue 17th October 2017 'Away Weekend'
An opportunity to explore the City of Bath
Fri 13th October 2017 Swimarathon 2017
At Quayside Leisure Centre
read more...
Tue 10th October 2017 Skittles Evening at Fisherman's Rest, Aveton Gifford
Tue 3rd October 2017 Business Meeting - Tim Patterson and Roger Trembath
Tue 26th September 2017 Social/Membership & Youth Service Committees Meeting
Tue 19th September 2017 Speaker Meeting - speaker Roger Barratt
Stewards: Robin Rose-Price and Brian Toms
Wed 13th September 2017 Heartstart training
Dodbrooke Parish Hall
Tue 12th September 2017 Visit to Devonport Naval Heritage Centre and dockyard cruise
read more...
Thu 7th September 2017 Council Meeting
meeting of the Club's executive committee
Tue 5th September 2017 Business Meeting - Steve Mullen and Steve Mutton
Thu 31st August 2017 Visit to Slapton Ley Field Centre
Tue 29th August 2017 No meeting tonight.
Slapton Ley Field Centre Visit on Thursday
Tue 22nd August 2017 Social/Community Service & International/Foundation Committees Meeting
Mon 21st August 2017 Fishing Trip

weather permitting
read more...
Tue 15th August 2017 No meeting
Tue 8th August 2017 Barbecue

Members, Log in and view future programme for more information
Wed 2nd August 2017 District Council
Hannah's at Seale Hayne, Howton Lane, Newton Abbot, TQ12 6NQ
Tue 1st August 2017 Business Meeting - Harry Lambert and Peter Lee
Tue 25th July 2017 Social/Membership & Youth Service Committees Meeting
Sat 22nd July 2017 Kingsbridge Carnival Procession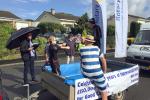 Judging at 5.30pm in Highfield Drive
read more...
Thu 20th July 2017 Heartstart training
Redford Meadow
Tue 18th July 2017 Open Meeting - Speaker: Prof. Oliver Hanemann 'Brain tumour research'
at Thurlestone Hotel
read more...
Sun 16th July 2017 Rotaproj 2017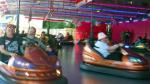 a day out at the fair for those with additional needs
read more...
Tue 11th July 2017 Fishing Trip
Tue 4th July 2017 Business / Handover Meeting - David Hunt and Mike Jones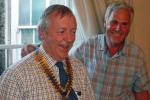 future
calendar
district events
local events