Completed meetings and events 2017-2018
Tue 19th September 2017 Speaker Meeting - speaker Roger Barratt
Stewards: Robin Rose-Price and Brian Toms
Wed 13th September 2017 Heartstart training
Dodbrooke Parish Hall
Tue 12th September 2017 Visit to Devonport Naval Heritage Centre and dockyard cruise
read more...
Sat 9th September 2017 Hurricane Irma collection

Thank you everyone who donated and have enabled us to pay ShelterBox over £900
read more...
Thu 7th September 2017 Council Meeting
meeting of the Club's executive committee
Tue 5th September 2017 Business Meeting - Steve Mullen and Steve Mutton
Thu 31st August 2017 Visit to Slapton Ley Field Centre
Tue 29th August 2017 No meeting tonight.
Slapton Ley Field Centre Visit on Thursday
Tue 22nd August 2017 Social/Community Service & International/Foundation Committees Meeting
Mon 21st August 2017 Fishing Trip

weather permitting
read more...
Tue 15th August 2017 No meeting
Tue 8th August 2017 Barbecue

Members, Log in and view future programme for more information
Wed 2nd August 2017 District Council
Hannah's at Seale Hayne, Howton Lane, Newton Abbot, TQ12 6NQ
Tue 1st August 2017 Business Meeting - Harry Lambert and Peter Lee
Tue 25th July 2017 Social/Membership & Youth Service Committees Meeting
Sat 22nd July 2017 Kingsbridge Carnival Procession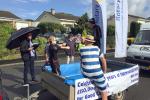 Judging at 5.30pm in Highfield Drive
read more...
Thu 20th July 2017 Heartstart training
Redford Meadow
Tue 18th July 2017 Open Meeting - Speaker: Prof. Oliver Hanemann 'Brain tumour research'
at Thurlestone Hotel
read more...
Sun 16th July 2017 Rotaproj 2017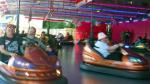 a day out at the fair for those with additional needs
read more...
Tue 11th July 2017 Fishing Trip
Tue 4th July 2017 Business / Handover Meeting - David Hunt and Mike Jones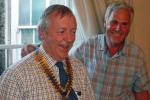 future
calendar
district events
local events