Completed meetings and events 2018-2019
Mon 15th October 2018 District Quiz v Cardiff Llanishen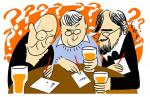 First round proper at Llanishen Golf Club
Tue 9th October 2018 Dr Andrew Hignell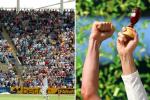 How the Ashes came to Cardiff
Tue 2nd October 2018 Alison Sutherland - Peace update
Alison covers some of the current Peace projects
Tue 18th September 2018 Mark Frost

Mark Frost, Glamorgan CC Outreach programme
read more...
Tue 11th September 2018 Business Meeting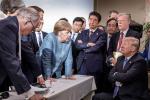 Decisions are made, possibly
Fri 7th September 2018 - Sat 8th September 2018 Insport Day - Indoor Arena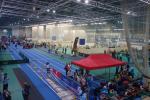 Come along and take part in over 25 sports for people with disabilities.
Free event sponsored by Cardiff Bay Rotary
Thu 6th September 2018 Club Council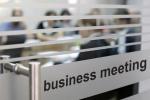 The club's regular board meeting
Tue 4th September 2018 Team Meetings

The teams update their strategy
Sat 1st September 2018 Gardening at the Grange Pavilion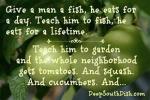 The gloves are off....er, on!
Tue 28th August 2018 Bank Holiday - No Meeting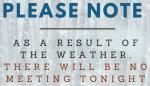 ...whatever the weather.
Tue 21st August 2018 Bowls at Pentyrch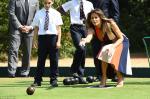 Annual bowling match against Cardiff West Rotary
Tue 14th August 2018 David Reeves

David explains the innovative junior apprenticeship scheme for 14-16 year-olds at Cardiff & Vale College.
Tue 7th August 2018 National Eisteddfod - Cardiff Bay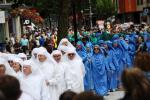 This evenings meeting will be linked to the National Eisteddfod
Tue 31st July 2018 David Owen

Some patent stories
Tue 24th July 2018 Turn the Tide on Plastic

Steve leads a club discussion on reducing single use plastic.
Sat 21st July 2018 Car Parking - Speedway British Grand Prix

Adrian Flux British FIM Grand Prix
Tue 17th July 2018 Business Meeting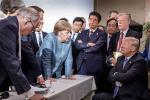 Decisions are made, possibly
Thu 12th July 2018 Club Council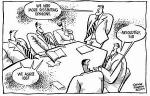 6 weekly meeting of our board
Tue 10th July 2018 Team Meetings

Foundation & International / Community & Youth / Membership
Fri 6th July 2018 Car Parking - Cricket ODI England v India

ODI Test Match at the Swalec Stadium
future
calendar
district events
local events