Completed meetings and events 2016-2017
Wed 28th June 2017 CLUB HANDOVER MEETING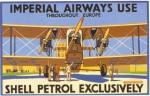 Presidential and officer handover for the new Rotary year
read more...
Wed 21st June 2017 CLUB ASSEMBLY

President elect Tony Hughes will outline the plans for the forthcoming Rotary year
read more...
Sun 18th June 2017 Rotary Dragon Boat Festival 2017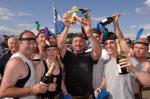 Our main charity this year will be the Southmead Hospital Prostae cancer Unit
read more...
Wed 14th June 2017 AVON AND SOMERSET SEARCH AND RESCUE

ASSAR, an emergency service staffed by volunteers. On call 24/7, 365 days a year via Avon & Somerset Constabulary.
read more...
Wed 7th June 2017 Business Meeting and AGM

Updating club members and holding our AGM
Wed 31st May 2017 Leadership & 1625IP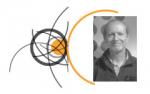 Oliver Delany will talk about Leadership he is Chair of Trustees of 1625 Independent People
read more...
Thu 25th May 2017 Charity Golf Day at Bristol & Clifton Golf Club

Our main charity this year is Linkage Bristol
read more...
Wed 24th May 2017 Federation of Small Businesses and the Bristol Pound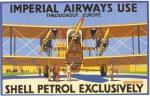 Ken Simpson sits on the West of England LEP Retail, Distribution and Rural committees, is a regular judge on the British Retail Industry Awards competition, and is the Chair of the Federation of Small Businesses (FSB) in Bristol
read more...
Wed 10th May 2017 Linkage - Lucy Saunders

Working with people 55+ and local communities to facilitate inspiring social activities that enrich lives, reduce loneliness and encourage active participation.
Wed 26th April 2017 Lawrence Weston Community Farm

Robin is Trustee and Farm adviser at Lawrence Weston Community Farm and Grass Land management at RDA Bristol
Wed 19th April 2017 TRUGS - Joanna Jeffery MBE, MA(Ed), AMBDA

Learning to read in a fun way whether your child cannot read, has dyslexia or difficulty reading books, these phonic reading games are sure to increase literacy as well as vocabulary and help your children to read. By playing trugs - teach reading using
Wed 12th April 2017 Pensions - Tom McPhail

Tom McPhail, Head of Pensions Research at Hargreaves Lansdowne, monitors the constantly changing pensions landscape, the legislation, regulations and opportunities.
Wed 5th April 2017 Maji Safi -

Envisioning a rural Tanzania where people use clean treated water, where women and youth share equal footing with men, and where health education is accessible to all.
Wed 29th March 2017 HappiMe - Jo Richings

Bristol based Social Entrepreneur, Inspirational speaker and Coach Extraordinaire, Jo Richings is passionate about helping people achieve their full potential.
Wed 22nd March 2017 Bristol Underpriviledged Children's Charity - Jan Reynolds

The charity strives to improve the lives of local children less fortunate than ourselves. They provide funding for such things as learning aids, respite care or even simple basic necessities for their homes.
Wed 15th March 2017 Bristol and Bath Regional Capital - Joy Saunders

B&BRC ambition is to become a significant and commercially sustainable driving force in the development of the region, catalysing regional change through civic-led, commercially-focused and innovate investment.
Wed 8th March 2017 Life Skills Centre at the Create Centre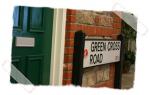 Andy Townsend will talk about Lifeskills which has unique theatrical scenarios which provide a realistic learning environment. These include houses, a road, shop, electricity substation, dark alleyway, building site and railway line.
Wed 1st March 2017 Carel Du Toit Centre South Africa

Sue Pietersen our International Chair has just visited the opening of the Carel du Toit Centre in South Africa where we fundraised for a sports complex for Speech for Deaf Children
Wed 22nd February 2017 First Bus

James Freeman MD of First Bus will talk about transport in Bristol
Wed 15th February 2017 Social Media - do you tweet or use FB?

Sarah Key will provide an insight on how to get started with social media and how it can benefit our club.
Wed 15th February 2017 Social Media

Twitter/Facebook etc have you tried it?
read more...
Wed 8th February 2017 Rotary Foundation District 3181 Motorcycle Expedition 2017

Rtn Paul Spaven will talk about his exploits on his journey through India
read more...
Wed 1st February 2017 Nepal Vocational Project - Colin Shurrock

Project supported by Bristol Breakfast Rotary Club
read more...
Wed 25th January 2017 Young Carers
Young carers in Bristol and South Gloucestershire
read more...
Wed 11th January 2017 Speaker the Diamond Trade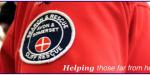 Learn about the Diamond Trade from an insider
Wed 4th January 2017 Sailing to Sicily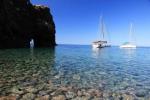 Rotarian David Innes Wilkin will continue to tell us about his sailing exploits to Sicily
Wed 21st December 2016 Christmas Breakfast
We will enjoy a hearty breakfast to celebrate Christmas 2016 and make our own entertainment.
Wed 14th December 2016 Caring at Christmas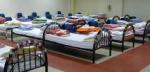 Ed Reed will look for support to help with volunteering this Christmas
Wed 7th December 2016 Business Meeting
Reports from Committee Chairs
Fri 2nd December 2016 - Mon 5th December 2016 Visit to Venice yes Venice Italy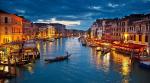 Probably no Christmas markets but just Venice
Wed 30th November 2016 Breakfast at Bristol and Clifton Golf Club

Wed 23rd November 2016 Bristol Blue Glass visit May 2016

Jim Adlington will tell us about the history of bristol Blue Glass
Tue 22nd November 2016 Visit to Accolade Wines Avonmouth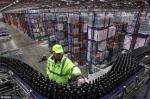 The UK has become a nation of wine-drinkers demand has never been higher.
Billions of bottles of wine are sold every year here, and in Europe, so Avonmouth's wine warehouse - the biggest in Europe - will be pleased they have added an extra bottling.
Wed 16th November 2016 The Alexander Technique

Frances Butt will tell us about the Alexander Technique -Would you like to move more freely and easily? Think and problem-solve more effectively? Improve your performance?
Wed 9th November 2016 Guildford Blindness Programme

John Miles Guildford Rotary Club - In 1998 Guildford Rotarian S N Das MBE, an eye surgeon and consultant ophthalmic surgeon,
started the project in and around Kolkata (Calcutta) with a personal ambition to restore the sight of 1,000,000 people!
Sat 5th November 2016 Clifton RC Fireworks Display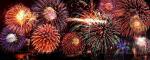 A pyrotechnic spectacular at Canford Park Westbury on Trym
Fri 4th November 2016 - Sat 5th November 2016 RC Bristol Breakfast Charter Night
A celebration of our Charter 27 years ago and to celebrate 100 years of Rotary Foundation
Fri 4th November 2016 Charter Night 4 November 2016
The Club's 2016 Charter Night will be held at the Clifton Club. This year we will celebrate 100 years of Rotary Foundation.
Wed 2nd November 2016 Business Meeting
Reports to club from Committee Chairs
Wed 26th October 2016 Carers Best Breakfast

Britain's Best Breakfast raises money to help support more unpaid carers and give them a break from their caring role. We want to encourage people to wake up to the issue of caring.
Wed 19th October 2016 Breakfast with District Governor

Our District Governor, Richard Purdon PHF will join us for breakfast this morning.
read more...
Wed 12th October 2016 The Cintre Community - John Bennett

A charity who specialise in providing support to individuals with Autism, Learning Difficulties, Behaviours that challenge and Mental Health.Providing support across Bristol and the surrounding area.
Fri 7th October 2016 - Sun 9th October 2016 Visit by Prague International RC

Club visit teaming up with Bristol Breakfast members to hike through the Brecon Beacons
Wed 5th October 2016 Business Meeting
Topics from Committee Chairs
Wed 28th September 2016 Sailing to Italy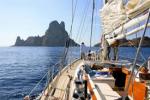 Club member David Innes Wilkin will share his exploits sailing to Italy
Sun 25th September 2016 The Great Bridge Valley Ball Run

A ball rolling event at Bridge Valley Road near the Portway raising funds for Penny Brohn Cancer Care on Sunday 25 September 2016 - why not buy a ball for £2.
Wed 21st September 2016 Dragon Boat Festival Presentation Breakfast

A prestigious event to make presentations to winners and to our main charity The Green House
Wed 21st September 2016 Dragon Boat Presentation Breakfast

A special breakfast to make presentations to charities benefitting from our fundraising at the Dragon Boat festival 2016
Wed 14th September 2016 Men's Health

A talk about kidney diseases and stones from Joe Philip a Consultant Urological Surgeon at the Bristol Urological Institute, Southmead Hospital, Bristol; having been trained in Merseyside and Birmingham.
Thu 8th September 2016 Rotary Walk - Leigh Woods
An enjoyable walk through Leigh Woods guided by Rtn Pater Hilton
Wed 7th September 2016 Dr Andrew Sharpley

 Andrew Sharpley is an international authority assessing, managing, and remediating the impacts of agricultural management on soil & water resources talks about a contentious pig farm near the Buffalo River
Wed 31st August 2016 Southmead Hospital
Simon Wood, Director of Estates, Facilities and Capital Planning, North
Bristol NHS Trust, will talk about the hospital
Wed 10th August 2016 The Harbour Charity

A charity with over 20 years"™ experience of delivering professional counselling and psychotherapy, free of charge, to people affected by life-threatening illness. Each year we support more than 200 people from Bristol and the South West.
Wed 10th August 2016 Neighbourly

This is a friendly place where people and companies give help to local causes. List your project to receive food donations, attract volunteers or even get some financial support. - Steve Haines
Wed 3rd August 2016 Business Meeting
Reports from Committee Chairs
Wed 27th July 2016 The Business Showcase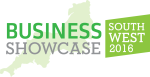 The second of two Business Showcase South West events in 2016 takes place at the newly refurbished and completed Ashton Gate Stadium in Bristol. With over 220 stand spaces, this is largest free business event for the whole of the South West of England.
Tue 26th July 2016 - Sun 31st July 2016 RYLA Rotary Youth Leadership Award

The 2016 course will again take place at The Dean Field Studies Centre in the Royal Forest of Dean.
Course dates: 6.00 p.m. Tuesday 26th July - Sunday evening 31 July
Any questions please contact RYLA Chair: Andy Jarrett on 01452 883450
Sat 23rd July 2016 The Welsh Proms - Saturday July 23rd 2016 at 1930 - Cardiff

The Welsh Proms take place at St David's Hall, Cardiff in July each year. The series usually consists of several orchestral concerts with the Welsh Proms Fringe running alongside, presenting jazz, folk, roots and chamber music.
Wed 20th July 2016 Peaches Golding OBE, MBA.

Lois Patricia (Peaches) Golding, OBE,MBA commonly known as Peaches Golding (born 1953) in 2010 became first black High Sheriff of Bristol, UK, and only known black High Sheriff of England since the office was established some 1,000 years ago.
Wed 13th July 2016 YMCA talk by Ben Silvey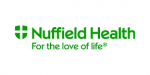 A talk by Ben Silvey about the YMCA in Bristol
Sun 10th July 2016 Wine Tasting Evening with RC Bristol Bridge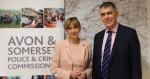 Wine Tasting at the Wine Library Cheltenham Road - tickets £35
Wed 6th July 2016 Business Meeting and AGM
Update from Committee Chairs and Treasurer
Sat 2nd July 2016 Carer's Fun Day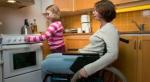 Rotary helping provide a great day out for young carer's and their families.
future
calendar
district events
local events