Completed meetings and events 2017-2018
Mon 16th October 2017 - Fri 20th October 2017 SCATTER WEEK
Members should aim to visit another Rotary Club in the locality
Tue 10th October 2017 Gavel Competition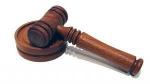 This is our first match in this year's event, and we are looking forward to giving one of the Perth clubs a drubbing. Following our trials sessions the chosen eight have been honing their skills at shove ha'penny, dominoes, carpet bowls and darts.
read more...
Tue 10th October 2017 Our new website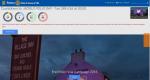 Members are aware that we have a new website. Known in the jargon as the RIBI Template, we are now joined in with the majority of clubs in District 1010 and throughout the UK. Our webmaster will try to make you as enthusiastic as he is about this change!
read more...
Tue 3rd October 2017 Presentation by RYLA students
read more...
Tue 26th September 2017 Chief Constable Sir Percy Sillitoe
Club members were informed that a donation had been sent on behalf of the Club to ShelterBox to help alleviate the suffering and hardship following the recent hurricanes in the Caribbean.
read more...
Tue 19th September 2017 A journey through time

Sandy Davis spoke about some of his experiences from a trip earlier this month to Belgium and France. His talk was liberally illustrated with photographs he had taken on the way.
Tue 12th September 2017 Amanda Fleet on Dunbog Gardening Club
Amanda is having a busy month! This week she spoke to the Club about the activities of the Gardening Club at Dunbog Primary School.
Tue 5th September 2017 Amanda Fleet on RotaKids
Amanda provided a comprehensive update on the progress being made in establishing RotaKids at Dunbog Primary School.
Tue 29th August 2017 BBHS Parent Council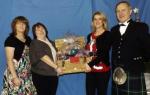 read more...
Tue 22nd August 2017 Wilf Cameron on Bee-keeping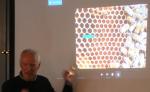 read more...
Tue 15th August 2017 Bob Henderson - Unforgettable characters from my past

read more...
Sun 13th August 2017 Sunday walk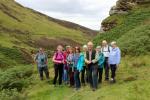 Glenvale towards John Knox's pulpit. Meet at 2pm at the car park on the Dry Side road 3 miles west out of Strathmiglo. Walk approx. 2 miles along a good path (which can be muddy if wet) with tea afterwards at Loch Leven's Larder.
Tue 8th August 2017 Scottish Landfill Communities Fund

This week's speaker was Lindsay Wells from SEPA, who was introduced by John Kerr.
read more...
Tue 1st August 2017 Andy Boddice on Buster Keaton

read more...
Sun 30th July 2017 The Annual BBQ

Our annual barbecue was hosted this year by Sandy and Caroline Green.
Just click on any image to enlarge. Cycle through using left/right arrows.
Tue 25th July 2017 Our tame genealogist

A piece of painstaking research into the Duncan family
read more...
Tue 18th July 2017 We learn about SSAFA
The Armed Forces Charity
read more...
Tue 11th July 2017 Jennifer Martin delivers the business

Business woman briefs HoF Rotary
read more...
Tue 4th July 2017 Scottish Potato Vodka

Ogilvy Vodka
read more...
future
calendar
district events
local events