Home | Meetings and Events
Sat 8th December 2007 - Street collections, at Easter and Christmas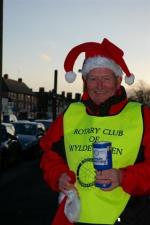 The majority of the Club's fundraising comes from street collections that are usually held just before Easter and Christmas each year. Father Christmas and the Easter Bunny put in a special appearance.
Fri 7th March 2008 - The Alternative Conference 2008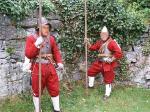 An opportunity for Rotarians and their partners to have a weekend away together where they can explore the locale and share Rotary fellowship.
Fri 6th June 2008 - 2007-8 President's Evening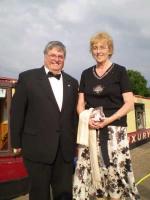 To mark a highly success year in office President Ken Hawkings, his fellow Rotarians and guests spent an evening cruising the River Avon aboard the Countess of Evesham, where they partook of a superb meal, and enjoyed Rotary fellowship.
Thu 19th June 2008 - Dictionaries for Life 2008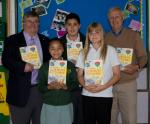 Penns Primary School pupils are pictured receiving their Dictionaries for Life. In total 250 were distributed to year 6 pupils locally as part of Rotary's literacy education programme.