Home | Meetings and Events
Tue 5th July 2011 - Business meeting
Wed 6th July 2011 - Rotary Junior Community Awards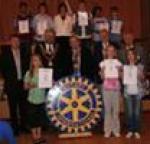 To achieve the Award Year 6 pupils at Penns Primary School are taking part in a range of developmental activities in Community Service, Social Experience, Skills and Physical Recreation.
Tue 12th July 2011 - Andrew Hopkins, Birmingham in the Blitz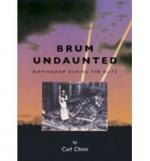 Thu 14th July 2011 - Dictionaries for Life 2011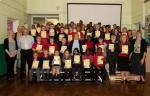 For the fourth year running the Club has supported the national literacy programme with their Dictionary For Life project by gifting dictionaries to year 6 pupils locally. Pupils at Wylde Green Primary School are pictured.
Sat 16th July 2011 - President's Charity Tea Party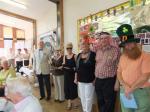 The event raised £1640 for Troop Aid, the charity that seeks to support our injured troops by providing the basic essentials. Prizes were presented to those wearing the best hats depicting characters from stage and screen. A good time was had by all!
Tue 19th July 2011 - Tracey O'Brien, The Big Society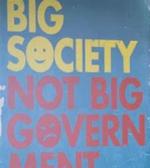 Tue 26th July 2011 - Rev Freda Evans, The restoration of Erdington's St Barnabas Church
Tue 2nd August 2011 - Business meeting
Sun 7th August 2011 - Fund raiser for Troop Aid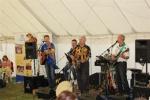 A fun afternoon with hot food, and entertainment by The Hurling Boys at Wm Wheat and Son Garden Centre marquee, Chester Road, Little Aston.The event raised £1000 for Troop Aid.
Tue 9th August 2011 - Nick Thurston, 'The thunder in the tundra'.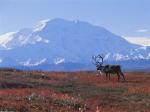 Nick will talk about the magnificent adventures he and Penny have just had in Alaska. Partners welcome.
Tue 16th August 2011 - Charlotte Parker, St John Ambulance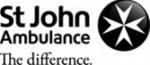 Thu 18th August 2011 - An evening of fellowship with our Inner Wheel Club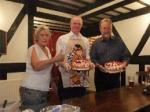 An evening of good food, fun and excellent company. After dinner took on a 'Ready Steady Cook' type theme!
Tue 23rd August 2011 - Pam Neaves, Social Media within Rotary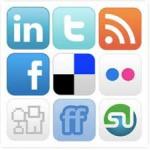 Thu 25th August 2011 - BBC Tour, Birmingham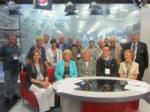 For a fascinating insight into the many programmes originating from BBC Birmingham, - the inside story of what it takes to get them from script to screen.
Mon 29th August 2011 - Sutton Coldfield Town Football Club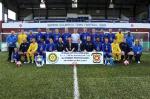 The Club has again been generously given the opportunity to act as sponsors to Sutton Coldfield Town Football Club. Members and their families watched the game against Romulus on August Bank Holiday Monday.
Tue 6th September 2011 - Brian Kimberley, District Governor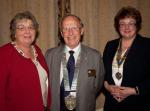 Left to right, Sheila Kimberley and DG Brian Kimberley; Carolyn McLaughlin, Club President
Tue 13th September 2011 - Fellowship visit to RC Sutton Coldfield Vesey as part of the District Quiz. A close contest, narrowly won by Wylde Green who go on to the next round.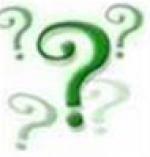 Thu 15th September 2011 - Evita, Birmingham Hippodrome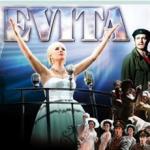 Featuring some of the most famous and inspiring stage music ever written by Tim Rice and Andrew Lloyd Webber.
Tue 20th September 2011 - Tony Ridge, The Jaguar Enthusiasts' Club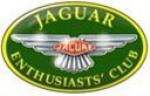 Tue 27th September 2011 - Peter Weston, The Rocky Road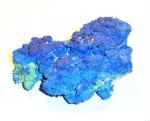 Peter will talk about some of the items in his collection of rocks and minerals.
Fri 30th September 2011 - An evening with our Inner Wheel Club celebrating the achievements of their founder President, Lillian Hopkins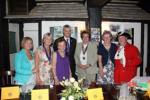 The Rt Hon Andrew Mitchell MP, Secretary of State for International Development made the special presentation to Lillian. Compere for the evening was Ken Knowles, Lichfield's Town Crier, who later spoke about his life.
Mon 3rd October 2011 - Remembering David Harries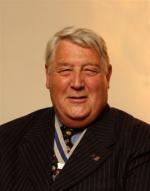 Sadly David is with us no more. One of life's true gentlemen he was a founder member of Wylde Green Rotary. He lived Rotary's motto 'Service above self'. His intellect, compassion and ready wit will be very greatly missed.
Tue 4th October 2011 - Business meeting
Mon 10th October 2011 - Rotary District Special Needs Football Festival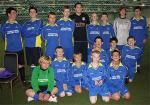 Now in its 14th year, 220 pupils took part at Aston Villa Football Club Academy. A total of 17 schools entered 31 teams from across the Rotary District.
Tue 11th October 2011 - Eric Dance, A local landmark and a question mark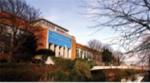 What life was like at Cincinnati.
Fri 14th October 2011 - Irish Night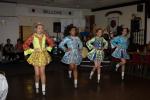 A good craic, with young Irish dancers performing, and music by 'The Hurling Boys'.
Tue 18th October 2011 - Andy Holding, Birmingham Airport
Partners welcome
Tue 25th October 2011 - Rob Skeates, Wintering birds in the garden

Sat 29th October 2011 - Rotary District Conference 2011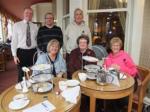 Held this year at Llandudno. A fine weekend for Rotary fellowship.
Tue 1st November 2011 - Business meeting
Tue 8th November 2011 - Sue Bushell, Hearing dogs for deaf people

Sat 12th November 2011 - Sun 13th November 2011 The 30th English Disabled Sports Team Championship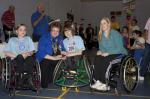 The Club has again sponsored the competition that promotes team spirit and achievement with the ideal that taking part is the most important aspect.
Tue 15th November 2011 - Allan and Ann Rochelle, Action Kenya

Mon 21st November 2011 - Rotary Schools Football Competition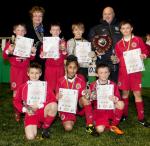 The winners were from Highclare School. 144 pupils from nine schools took part. The event was held at Sutton Coldfield Town Football Club on their new 3G pitch under floodlights.
Tue 22nd November 2011 - Rev Paul Sinclair, Would you be seen dead in a sidecar?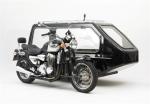 Partners welcome
Sat 26th November 2011 - Sun 18th December 2011 Santa has arrived!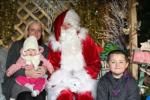 Santa has arrived at Hall's Garden Centre in Sutton Coldfield. We'll again be collecting for many local good causes. All the proceeds we collect during the first weekend in December will be donated to the Breakthrough Breast Cancer charity.
Tue 29th November 2011 - Paul Gordon, The importance of fitness and diet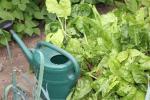 Tue 6th December 2011 - Business meeting, Special General Meeting , Election of Officers 2012/13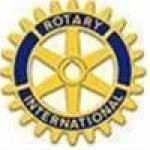 Tue 13th December 2011 - Ellie Rowlands, The 22nd World Scout Jamboree Sweden 2011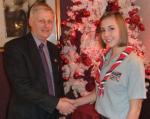 Wed 14th December 2011 - Jaguar Factory Tour
Some of our members had a most interesting tour of the Jaguar factory at Castle Bromwich, seeing the XJ production line in operation.
Wed 14th December 2011 - Presentation to Erdington Handicapped Children's Club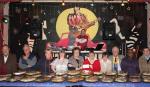 Support has been provided for the Erdington Handicapped Children's Club's Christmas party and ongoing running costs for the past 20 years with funds raised from local street collections.
Fri 16th December 2011 - Christmas meal with local residents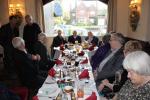 An annual event on the Club calendar - a festive meal with local residents at Westfield Court Hotel.
Sun 18th December 2011 - The annual Church Service at St Peter's, Little Aston, to be followed by a meal at The Bull at Shenstone

-
Tue 20th December 2011 - Christmas party with partners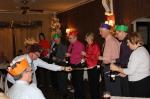 Tue 10th January 2012 - Business meeting
Tue 17th January 2012 - Peter Roberts, Rotary Foundation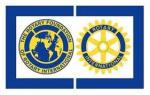 Fri 20th January 2012 - Burns Night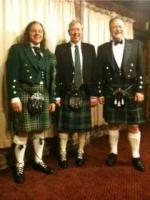 A popular annual event run by the Rotary Club of Sutton Coldfield. Some of our Rotarians dressed for the occasion. A good time was had by all.
Tue 24th January 2012 - Justine Davy, Promise Dreams

Promise Dreams raises funds for children who are seriously or terminally ill and provide treatment, help and support for both them and their families.
Tue 31st January 2012 - Julie Robinson, Breakthrough Breast Cancer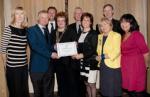 The Club collected for the charity at Hall's Garden Centre in early December. To thank Hall's for their brilliant support over the Christmas period, they were presented with a Rotary Community Award.
Tue 7th February 2012 - Youth Speaks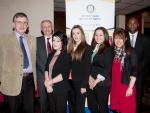 A competition for young people between the ages of 11 and 18 run by Rotary nationwide, to help them develop confidence in their own ability to stand up and speak in front of an audience. The local round was won by pupils from Highclare School.
Tue 14th February 2012 - Club meeting

Robert Plumridge will host in informal quiz.
Partners are welcome this evening.
We are also looking forward to a fellowship visit by the Rotary Club of Sutton Coldfield Vesey.
Tue 21st February 2012 - Andrew Rose, My Ugandan community project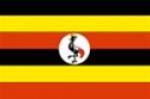 Having heard in 2010 about his plans, Andrew will be coming back to tell us about his trip to Uganda and the work in which he was involved whilst there.
Sat 25th February 2012 - Mon 27th February 2012 The Alternative Conference 2012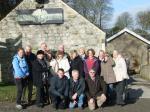 For the 2012 Alternative Conference we visited the Roman spa town of Buxton in Derbyshire, a town with many attractive sights, shops and historic buildings. A trip to Poole's Cavern was a particular highlight of the weekend.
Tue 28th February 2012 - Carolyn McLaughlin, Mayday - a day in the life of RNLI

The RNLI is the charity that saves lives at sea. They provide, on call, a 24-hour lifeboat search and rescue service and a seasonal lifeguard service.

Fri 2nd March 2012 - Troop Aid - supporting our injured troops

Troop Aid is the charity that supports injured troops by providing the basic essentials. We have been pleased to donate to Troop Aid, and also provide practical support by packing Grab Bags for the injured service personnel. Here's a bag packing day.
Fri 2nd March 2012 - Black Country Evening

An evening of Black Country humour and fun with 'Dandy'. Cost £10 per ticket to include a chicken and chips in a basket supper.
Tue 6th March 2012 - Business meeting
Tue 13th March 2012 - Ashvin Pimpalnerkar, Articular Cartilage Injury

Mr Pimpalnerkar will be returning to the Club to talk about the repair and recent advances being made in the field of cartilage surgery.
Tue 20th March 2012 - Amy McNaughton-Brown, Kidney Research UK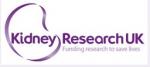 Kidney Research UK was founded in 1961 and is dedicated to funding research aimed at finding better treatments, and ultimately a cure, for kidney disease.
Tue 27th March 2012 - Ellie Goodman, Project Trust

Project Trust specialises in sending 17-19 year old school leavers overseas to experience a new culture whilst making a valuable contribution to different communities. Ellie is looking to go to South Africa for her gap year.
Tue 3rd April 2012 - Business meeting
Sat 7th April 2012 - Easter bunnies collection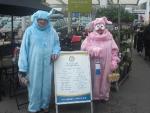 The Easter bunnies were collecting at Asda, Minworth.
Tue 17th April 2012 - Supt Richard Youds, Birmingham North Local Policing Unit

Supt Youds spoke about the challenges the Police face with modern day policing.
Tue 24th April 2012 - Paul Sabapathy CBE, Lord Lieutenant of the West Midlands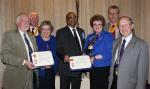 The Club was very honoured to have Her Majesty's Lord Lieutenant of West Midlands, Mr Paul Sabapathy CBE, speak about the origins of Lord Lieutenants, its current role and his experience as the first non-white Lord Lieutenant.

Tue 1st May 2012 - Business meeting
Fri 11th May 2012 - Annual Golf Day
A highly popular event on the Club calendar, now in its 20th year, held at Walmley Golf Club.It was won this year by team Rainsford and Henscoe.
Sun 13th May 2012 - Walkathon 2012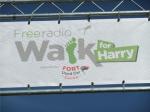 The Club members again assisted with the marshaling of the well known Midlands event where the walks total sponsored amount was a record £420,000.
Tue 15th May 2012 - Club Assembly

Senior Vice President John Watson will be outlining his plans for his year in office as President 2012/13.
Tue 22nd May 2012 - Al and Pam Sutton, Troop Aid

Al and Pam will be giving an update on the work of Troop Aid, the charity that supports our injured troops by providing the basic essentials. Partners welcome.
Tue 29th May 2012 - Scatter Night
The Club will not be meeting on this evening. Instead the members will 'scatter' to other Rotary Clubs of their choice and make a fellowship visit.
Sun 10th June 2012 - President's Lunch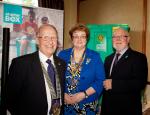 With Tom Henderson, OBE, founder and CEO of ShelterBox, the international disaster relief charity that delivers emergency shelter, warmth and dignity to people made homeless by disaster worldwide. A most interesting afternoon with Rotarians and friends.
Tue 12th June 2012 - Eye camps in India, Sukhi Ubhi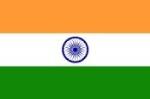 Sukhi will be talking about his recent trip to India with the Rotary Club of Aston, where 200 patients received eye surgery.
There will be a short Business Meeting before the presentation.
Wed 13th June 2012 - Kids Out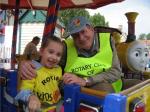 A nationwide Rotary event - the largest day out for disadvantaged children and young people in the UK. The Club takes young people to Drayton Manor Park from Wilson Stuart School in Erdington.
Tue 19th June 2012 - Business meeting
-
Sat 23rd June 2012 - Kilo of Cash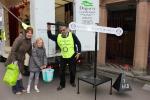 An annual collection on Erdington High Street. Will we collect a kilo of cash?
Tue 26th June 2012 - Presidential Handover evening

Outgoing President Carolyn McLaughlin presents the regalia to incoming President John Watson. Junior Vice President Eric Dance is presenting the Senior Vice President regalia to Tony Ridge.
Fri 29th June 2012 - End of Year Party

Organised by the Rotary Club of Sutton Coldfield, bringing together local Rotary Clubs to mark the end of the Rotary year. A delicious hog roast was followed by entertainment from the Caribbean Harmony Steel Band. A good night was had by all!