Completed meetings and events 2017-2018
Fri 13th October 2017 Speaker 13th October 2017 Linda Sage

Wed 11th October 2017 Jewellery Talk and valuation

Have you jewellery valued, or just earwig on what other people jewellery is worth.
Fri 6th October 2017 Speaker 6th October - Dr Jim Jennings

Bradford Model Engineering Society
Fri 29th September 2017 speaker 29th September Jim Taylor
From Jail to Pulpit
Fri 22nd September 2017 John Guest.

RYLA Presentation
Fri 15th September 2017 Speaker 8th September Wayne Jacobs

Q and A One in a Million
Sun 10th September 2017 10TH SEPTEMBER 2017 Barbeque

Our annual charity barbecue
read more...
Fri 8th September 2017 Speaker 8th September Mr Ian Ward

– General Manager Broadway
read more...
Fri 1st September 2017 Michael Scorgie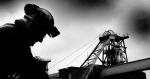 The Miners Strike from the inside.
read more...
Fri 25th August 2017 James Staton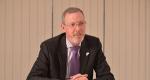 GSE team visit I led to Venezuela in 2013
read more...
Fri 18th August 2017 Mike Smith

Are you going to make a toast Gran Dad part 2
Mon 14th August 2017 an evening with Jim Albright. 14th August 2017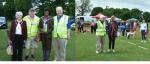 'How not to hold a job'
read more...
Fri 11th August 2017 Alan Rogers
Speaker Clubs
read more...
Fri 4th August 2017 Mark Arthur

CEO Yorkshire Country Cricket Club
read more...
Fri 28th July 2017 Chris Binns

Wander along the river Wharfe
Mon 24th July 2017 TREE DEDICATION CEREMONY NORFOLK GARDENS, BRADFORD

we are planting 2 trees
read more...
Sat 22nd July 2017 Stall at Bingley Show

Bradford 10 clubs will be there.
Fri 21st July 2017 David Price

Swimming the English Channel the easyway
read more...
Fri 14th July 2017 Janet and Phillips jaunt around Europe

read more...
Tue 11th July 2017 New Presidents Meal 11th July 2017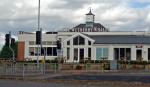 David 1st event of his year
read more...
Fri 7th July 2017 New Presidents Day, David Akester

read more...
future
calendar
district events
local events