Completed meetings and events 2017-2018
Wed 22nd November 2017 Council Meeting
Council Meeting
Tue 21st November 2017 Speaker - Rev Philp Cochrane

Host: Chris M Door: Keith
read more...
Tue 14th November 2017 Social as Felons night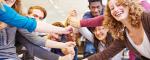 Host: Dorothy Door: Chris H
Sun 12th November 2017 Remembrance Day
10 Marshals needed - meet at town hall at 9.45 for briefing.
Tue 7th November 2017 Speaker - Matt Powell and Nick Poole

Host: Chris S Door: Dave
read more...
Sun 5th November 2017 Agnes Court
Afternoon Tea
Sat 4th November 2017 Inner Wheel Auction

Bodicote
Tue 31st October 2017 Fifth Tuesday
Sportif planning meeting
Sun 29th October 2017 National Memorial Visit

Visiting groups are warmly welcomed at the National Memorial Arboretum. Whatever your interests, there is lots to see - 150-acres of developing landscape to explore and more than 330 symbolic and inspiring memorials to see. A place of national and histor
read more...
Sat 28th October 2017 Polio Plus Awareness Day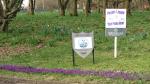 Distribution of 5,000 purple crocus corms and donations to Polio Plus
Tue 24th October 2017 Business Meeting
Host: Philip Door: Martin H
Sat 21st October 2017 Anniversary of Charter Night
20th Anniversary of the Rotary Club of Banbury Cherwell's Charter at Wroxton House Hotel. £30 per person.
Wed 18th October 2017 Council Meeting
Council Meeting
Tue 17th October 2017 Club Discussion
Host: Jennette Door: Dorothy
Tue 10th October 2017 Speaker Jan Martin OXPIP. - The Oxford Parent Infant Project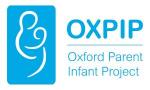 Host: John Door: Gill
read more...
Tue 3rd October 2017 Simon Townsend

Host: Keith Door: Derek
Tue 26th September 2017 Business Meeting
Host: Chris M Door: Shelia
Wed 20th September 2017 Council Meeting
Council Meeting
Tue 19th September 2017 Speaker: Svetlina Jeanneret from The Oxfordshire Project

Host: Keith / Door: Tony
read more...
Sun 17th September 2017 Battle of Britain Day
10 Marshals needed
Tue 12th September 2017 Hannah Warner - Home Start Banbury
Host: Martin H Door: Chris R
read more...
Tue 5th September 2017 Speaker: Chis Mason - The Cherwell Swifts Conservation Project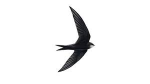 Host: Derek Door: Dorothy
read more...
Tue 29th August 2017 Broughton Castle Presentation

at Broughton Castle
read more...
Tue 22nd August 2017 Business Meeting
Host: Martin Moss Door: Keith
Sat 19th August 2017 Summer Soiree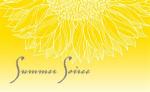 Bring own picnic, rugs, chairs and drink. £10 pp. Entertainment provided! To be held in John's garden come rain or shine.
Wed 16th August 2017 Council Meeting
Council Meeting
Tue 15th August 2017 Pat Wood: Citizens Advice

Host: Chris Humphris Door: Laurie
read more...
Mon 14th August 2017 Rotary News
See all about our Sportif at 2.04 https://youtu.be/QKMWmYMyvFk
Tue 8th August 2017 Speaker: Rtn Alan Woolstencroft on Sierra Leone

Host: Tony / Door: Philip
read more...
Tue 1st August 2017 Speaker: Maureen Carney on Agnes Court

Host: Dorothy / Door: Gill
read more...
Tue 18th July 2017 Speaker: Richard Clayton, Director of Operations for the Children's Air Ambulance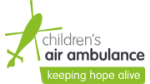 Host: Bob / Door: Alison
read more...
Tue 11th July 2017 Speaker: Send a Cow charity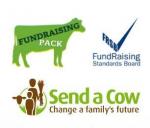 Host: Chris S / Door: Martin S
Sun 9th July 2017 - Broughton Castle Sportive - now in its 5th year!

The Sportive starts and finishes in the picturesque grounds of Broughton Castle. All routes take riders through the stunning Cotswolds, an area of outstanding natural beauty.
read more...
Tue 4th July 2017 Speaker: Broughton Castle Sportive Planning

Host: Marcus / Door: Dave
Sat 1st July 2017 Armed Forces Day Marshalling

Meet at Town Hall at 10.30am with Hi-Vis Vest.
future
calendar
district events
local events