Completed meetings and events 2018-2019
Sat 20th October 2018 Innner Wheel Dinner
warhorse IW Tudor Hall
Wed 17th October 2018 Council Meeting
Banbury House
Wed 17th October 2018 Day time walk
Daytime Walk by J R
Tue 16th October 2018 Speaker
Laurie Bob productions
Sun 14th October 2018 Canal Day

Tue 9th October 2018 Club Social
Dave Clarke
Thu 4th October 2018 Ventoux at The Mill
Ventoux at The Mill
Tue 2nd October 2018 Speaker
Stuart Fowler - Westminster Securities
Tue 25th September 2018 Business Meeting
Business Meeting
Tue 25th September 2018 Council Meeting
Banbury House Hotel
Tue 18th September 2018 Club Social
Marcus Howe TBC
Sun 16th September 2018 Battle of Britain Parade
10 Marshalls needed
Tue 11th September 2018 Speaker
Andrew Rimmer - Banbury Sailing Club
Tue 4th September 2018 Sportive Presentation
Broughton Castle
Sun 2nd September 2018 Sun Meeting
TBC
Tue 28th August 2018 Business Meeting
Business Meeting
Tue 28th August 2018 Council Meeting
Banbury House Hotel
Tue 21st August 2018 Speaker
Phil Lyons - Banbury United Football Club
Tue 14th August 2018 Club Social
TBC
Sat 11th August 2018 - Sun 12th August 2018 Brackley Motorcycle Days
2 day event
Tue 7th August 2018 Meal then gardening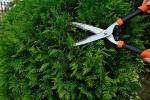 Note early 7pm meal then to Agnes Court for gardening - bring equipment.
Sun 5th August 2018 Sun Meeting
TBC
Tue 31st July 2018 Fifth Tuesday

Something different - Walk? Cropedy? Pub? TBC
Tue 24th July 2018 Business Meeting
At Club
Tue 17th July 2018 Speaker
Paul Fisher - District 1090 Social Media
Tue 10th July 2018 Speaker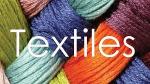 Sergeant Becky Fishwick who is from Banbury Neighbourhood Police
Sun 8th July 2018 - Thank You to the 700 riders who took part in the 2017 Broughton Castle Sportive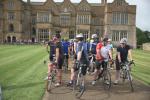 The 2018 Sportive on Sunday 8th July starts and ends in the picturesque grounds of Broughton Castle. All routes take riders through the stunning Cotswolds..
read more...
Sat 7th July 2018 Sportive Preparation
Follow on from Friday - ready for Sunday!
Fri 6th July 2018 - Sat 7th July 2018 Sportif preperation
On site
Tue 3rd July 2018 Handover meeting / Sportif Prep night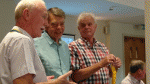 At Club
read more...
Sun 1st July 2018 Sunday meeting
Sunday
future
calendar
district events
local events