Completed meetings and events 2017-2018
Mon 11th December 2017 - Fri 22nd December 2017 Santa Sleigh Street and Supermarket Collections

Bolton Lever Rotary and Bolton Lions are helping Santa's sleigh tour the streets of North West Bolton, and will also be at Tesco Middlebrook
read more...
Fri 24th November 2017 Black Friday Tesco Collection
Rotary collection at Tesco on Middlebrook, Bolton for Black Friday
read more...
Sun 19th November 2017 Tree Planting
The site for tree planting this year is again in the Captains Clough area near to where we planted in 2015 I understand - please let Maureen or Swati know if you are able to help.
read more...
Wed 8th November 2017 Dinner Meeting with Speaker Local MP Chris Green

MP for Bolton West and Atherton, Chris Green, will be our speaker
Sat 14th October 2017 Diwali celebration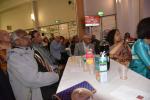 at Triangle church, Bolton
read more...
Wed 13th September 2017 Business Meeting, with speaker Beatrice Chisenga
Beatrice, from the Rotary eclub of WASH will be talking to us about Water, Sanitation and Hygiene Projects.
Wed 26th July 2017 Dinner Meeting with speaker Andy Williams - Eye Project
In support of RIBI initiative "Gift of Sight", Tameside Rotary has joined forces with Guildford Rotary Eye Project and Just Help Foundation, a British registered charity supporting humanitarian work in Bangladesh
read more...
Sun 16th July 2017 Ironman

Rotary in Bolton will be running some feed stations to the triathletes during the marathon part of IronmanUK
Sat 15th July 2017 Ironkids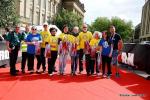 Rotary in Bolton will be helping to run the registration and marshalling for this race.
Wed 5th July 2017 Abacus / LaBoheme
social
future
calendar