Completed meetings and events 2017-2018
Thu 19th October 2017 Cockfield Pub Quiz - The Horseshoes Cockfield

A fun charity quiz at the very welcoming Horseshoes Inn at Cockfield, Teams of 4 required.
read more...
Sat 14th October 2017 Macmillan Coffee Morning 10.00am 14th Oct. - Chevington Village Hall
Bury Abbey Rotary are this year holding a Macmillan Coffee morning to support the excellent work of Macmillan Cancer Support.
read more...
Wed 11th October 2017 Test the Town Charity Quiz - The Apex 11th October 2017
Pit your wits against the best in the town, this annual quiz has become a legend amongst the quizzers, all proceeds to Rotary Charities
read more...
Mon 9th October 2017 October Business Meeting
At the Beer Café as usual
read more...
Mon 25th September 2017 September Social Dinner at Cheers Restaurant

24 Angel Hill Bury St Edmunds
Please advise Stuart Hughes if you wish to attend
Mon 11th September 2017 September Business Meeting
Normal business meeting back at the Beer Café as usual
Speaker will be Jamie Blythe of Focus 12
read more...
Fri 8th September 2017 Fizz on Friday Fundraiser 8th September.

An enjoyable evening of wine song and music raised £2000 for charity thanks to all who attended.
read more...
Mon 14th August 2017 August Business Meeting
Monthly Business Meeting - Venue TBA
read more...
Mon 24th July 2017 Axe and Knife Throwing

Perhaps the most bizarre social event Stuart has yet managed to dream up. Hosted at the Bennett Arms Rougham
read more...
Mon 10th July 2017 Young Carers Barbeque - Lackford Lakes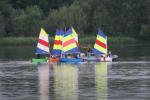 Bury Abbey Rotary cook and serve a barbeque for a group of youngsters who have enjoyed a sailing lesson on Lackford Lakes
read more...
Sun 2nd July 2017 Handover Party - Hawstead Village Hall
Its time for Outgoing President Peter to hand over his jewels to incoming President Alan, and we are all invited to come and celebrate with them at a barbeque.
read more...
future
calendar
district events
local events