Completed meetings and events 2016-2017
Sat 24th June 2017 President's Night and Handover

This annual event marks the transition from the 2016-2017 Presidential year to the new year 2017-2018.
Thu 22nd June 2017 Dinner - Business Meeting

This meeting will celebrate another successful year for Nailsworth Rotary. The end-of-year finances will be discussed, and there will be a presentation based on our nominated charities and local community projects.
Thu 8th June 2017 Dinner- Club Assembly

This meeting will outline Eve Blundell's plans for her year as President 2017-2018. It is an important event in the Rotary calendar and should not to be missed by Club members. The meeting will be held at The Bear in Rodborough.
Wed 7th June 2017 Stroud Court Woodland Walk

On 7th June Stroud Court Community Trust opened The Woodland Walk for the benefit of its residents. The Walk was built by volunteers from Nailsworth Rotary.
read more...
Thu 25th May 2017 Dinner - Speaker/Business

Community Question Time - on the panel will be significant members of our community, including our Mayor, Cllr Jonathan Duckworth, Cllr Steve Robinson and Les Haines, Acting Chair of Nailsworth Sub Rooms.
read more...
Thu 11th May 2017 Dinner - Speaker/Business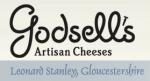 The speaker is Liz Godsell from Godsells Cheese which produces a range of hand-made cheeses at Church Farm in Leonard Stanley, using milk from its own herd of cows and from one other local farm. Liz is a Master Cheesemaker.
Thu 27th April 2017 Dinner - Speaker/Business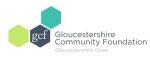 The speaker is from Gloucestershire Community Foundation which is an independent charity that works with donors to connect funds to local needs, helping to overcome disadvantage in Gloucestershire.
read more...
Fri 21st April 2017 Nailsworth Rotary's 5th Annual Charity Golf Day

Play a round of golf at Minchinhampton New Golf Course on Friday 21st April in aid of charity.
read more...
Thu 13th April 2017 Dinner- Speaker/Business

The speaker will be Rob Malin, CEO of "When in Rome" which is located in Stroud. Having lived in Italy, Rob says that he started "When in Rome" to put some fun into drinking Italian wine in the UK.
read more...
Sat 8th April 2017 Nailsworth Spring Clean 2017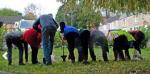 Meeting at Tesco Express, Rotarians will roll their sleeves up and see how much litter they can collect from our town centre before lunchtime.
Thu 30th March 2017 Dinner- Pig Night with Yate Rotary Club

An evening of fun and entertainment involving small battery operated pigs who will race across the floor of Egypt Mill. No real livestock will be present owing to Health and Safety guidelines!
Sat 25th March 2017 - Rotary Concert in aid of MIND at St George's Church, Nailsworth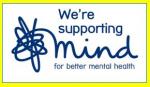 Featuring the Minpins (Stroud Choral Children's Choir), James Butler (Tenor) and Copious Notes ( a close harmony group).Tickets available from Shiny Goodness, 11 Fountain Street, Nailsworth GL6 0BL or by phoning Nailsworth Rotary on 07490 220773
read more...
Thu 16th March 2017 Dinner - Club Quiz at Minchinhampton New Golf Course
Thu 2nd March 2017 Dinner - Roger Powell speaking about prostate cancer support
Thu 16th February 2017 Dinner then Speaker - Celia Hargreave
Celia has taken part in the Sahara Marathon Des Sables and Ultra distance running. She is also a magistrate.
Thu 2nd February 2017 Dinner - Speaker/Business
Thu 19th January 2017 Dinner - Speaker/Business
Thu 5th January 2017 Dinner - Speaker/Business
Thu 15th December 2016 Christmas Party
Partners and friends of Rotary are welcome to attend from all clubs.
Sat 10th December 2016 Nailsworth Silver Band
This event was given in memory of a resident in Nailsworth for the local band to play Christmas carols for people within the area. All proceeds go to Nailsworth Rotary local charities.
Thu 8th December 2016 Dinner- Speaker- Martin O'Brien Crime writer
Thu 24th November 2016 Dinner - Business meeting
Thu 10th November 2016 Dinner- Speaker/Business
Thu 27th October 2016 Dinner - CHARTER NIGHT The Aust Ferry by Tim Ryan
The Aust Ferry. A Journey Through the Past
Thu 13th October 2016 Dinner. Business meeting. Website, IT and Publicity
Thu 29th September 2016 Dinner- Speakers: Pat and Jayne Meehan. New Members
Thu 15th September 2016 Dinner - Drama A Nailsworth Nightmare
An entertaining drama written and directed by our very own Gerry Robbins with a cast made up of Rotary members and friends.
Thu 1st September 2016 Dinner - Speaker -Roger Mortlock, CEO of Gloucestershire Wildlife Trust
The Trust has been very much in the news recently with its acquisition of Daneway Banks complementing its existing ownership of the adjacent Siccaridge Woods.
Thu 18th August 2016 Dinner - Presentation of Charity Cheques Talk by Lilia Kayani Camp International Trip
Thu 4th August 2016 Walk and meal from Minchinhampton New Course
Our guest is the District Governor, Richard Purdon and food will be served at 7.45pm.
There is a short walk planned (less than 3 miles) which will start at 6.15pm from the clubhouse entrance.
Thu 21st July 2016 One Club Golf at Minchinhampton Old Course
Thu 7th July 2016 Speaker Brian Bertram ex director Bristol Zoo
future
calendar
district events
local events