Completed meetings and events 2017-2018
Mon 23rd October 2017 5 Valleys Fireworks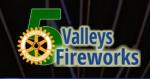 Annual fireworks display organised by Rotary to raise funds for local charities
read more...
Thu 12th October 2017 Christina Dodwell: Excerpts from my Life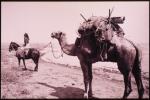 Christina is a renowned explorer, writer and film maker, as well as the founder of The Dodwell Trust, a charity dedicated to the country and people of Madagascar.
read more...
Thu 28th September 2017 Older Driver Awareness

Driving a car is an important part of personal, family and work life for millions of us. However, there comes a time when each of us needs to reduce our driving, or even stop altogether. How does one meet this challenge?
read more...
Thu 14th September 2017 Stroud's Museum in the Park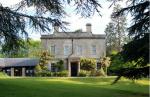 Alexia Clark, the Museum's Documentation and Collections Officer, will present an overview of the Museum, its collections and exhibitions.
read more...
Thu 31st August 2017 Nailsworth Vumilia Link

Robin Mitchell will provide an update on the two improvement projects in Vumilia, Tanzania, which Nailsworth is funding
read more...
Sun 6th August 2017 Open Mixed Greensome

Rotary golf day at Minchinhampton New Club
read more...
Thu 3rd August 2017 Presentation by Alan Hudson, District Governor

Alan took over as District Governor of Rotary District 1100 in July 2017, and he will be giving us details of his plans for the District during the year ahead.
read more...
Wed 26th July 2017 Bowls Evening

An evening at the Nailsworth Bowls Club which will involve some instruction, a game and then refreshments
Thu 20th July 2017 Best for Ben

The speakers from the Best for Ben Charity's Committee gave us an overview of this recent very successful campaign to get Ben back into his home in Avening following his traumatic accident over one year ago.
read more...
Thu 6th July 2017 Carnivores Kill 'Em All
Dr Gareth Parry, Head of Community Programmes at Gloucestershire Wildlife Trust will give an overview of the effect of different carnivore species on our environment
read more...
future
calendar
district events
local events