Completed meetings and events 2019-2020
Thu 19th September 2019 - Sat 21st September 2019 Sep 19th/20th/21st - Bournemouth Male Voice Choir - Rotary Cotswold Tour
Singing in Nailsworth, Gloucester Cathedral and at Stroud Brewery on 19th, 20th and 21st September
read more...
Thu 12th September 2019 Sep 12th - Speaker: Stephanie Dale - Cotswold Carriage Driving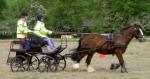 The thrills and spills of carriage driving
read more...
Tue 10th September 2019 Sept 10th - Antiques and Auctions

Antiques evening preview to a 3-day auction of jewellery and other collectibles.
read more...
Thu 29th August 2019 Aug 29th - Speaker: Revd. Peter Cheesman - Civil Protection Advisor
Responding to Emergencies
read more...
Thu 15th August 2019 Liz Odell - The History of Matchbox Toys

The size of the models allowed Matchbox to occupy a market niche barely touched by the competition and helped establish "Matchbox" as a generic word for small toy cars, whatever the brand.
read more...
Thu 1st August 2019 Speaker: Liz Odell - ShelterBox project manager

Our roving ShelterBox project manager will update us on her recent involvement in helping people in disaster areas
Thu 18th July 2019 Club meeting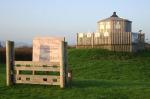 To be held at St Augustines Farm at Arlingham
Thu 4th July 2019 Speaker: Amelia Haslett - Empowering Maasai Widows

Teaching Tailoring in Tanzania
read more...
future
calendar
district events
local events