Completed meetings and events 2017-2018
Wed 27th June 2018 Dinner
Wed 20th June 2018 Dinner
Wed 13th June 2018 Dinner
Wed 13th June 2018 Kids Out

Kids Out at Flambards
Wed 6th June 2018 Roaming venue tbc
Wed 16th May 2018 Dinner - Club Assembly
Wed 9th May 2018 Dinner - Speaker - Adrian Richards BF Adventure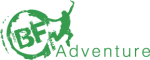 Tue 8th May 2018 Flora Day

Man the Stand and Sell Balls
Wed 2nd May 2018 Roaming venue Flicka Foundation

Wed 25th April 2018 Dinner
Wed 18th April 2018 Dinner
Wed 11th April 2018 Dinner
Fri 6th April 2018 Charity Golf Competition

Our Annual golf Competition will be at West Cornwall Golf Club
Wed 4th April 2018 Roaming at Ian and Jo's in Falmouth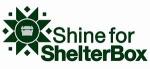 Shine For ShelterBox fundrasier
Wed 28th March 2018 Dinner
Wed 21st March 2018 Dinner
Wed 14th March 2018 Dinner
Wed 7th March 2018 Roaming at President Carols
Wed 28th February 2018 Dinner
Wed 21st February 2018 Dinner
Wed 14th February 2018 Dinner
Wed 7th February 2018 Roaming Tracy and Patricks - see email
Wed 31st January 2018 Dinner
Wed 24th January 2018 Dinner
Wed 17th January 2018 Dinner
Mon 15th January 2018 Youth Speaks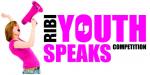 The 2018 Youth Speaks
Wed 10th January 2018 Dinner
Wed 3rd January 2018 Roaming Skittles
Wed 27th December 2017 No Meeting - see you on 3rd Jan
Wed 20th December 2017 No Meeting
Fri 15th December 2017 Christmas Party and Presidents Night

Why not stay overnight for just £55 - contact the hotel direct.
Wed 13th December 2017 Dinner - A Wheal Dream special Christmas Dinner!!
Wed 6th December 2017 Roaming at Lower Polladras Campsite
Fri 1st December 2017 Helston Christmas Lights

We shall be manning our mulled wine and mince pie stand again this year.
https://www.facebook.com/HelstonChristmasLights/#
Wed 29th November 2017 Dinner
Thu 23rd November 2017 Visit to the Cove at Treliske
A club visit to see the Cove cancer support centre at Treliske Hospital.
Wed 22nd November 2017 Meeting Cancelled due to visit to the Cove next day
Wed 15th November 2017 Dinner
Wed 8th November 2017 Dinner
Wed 1st November 2017 Roaming - Helston Museum Visit
6pm Meet at Mustard Seed for Curry and Crumble and then on to the museum
Wed 25th October 2017 Dinner
Wed 18th October 2017 Dinner - RYLA Talk - Sam Curnow
Wed 11th October 2017 Dinner - DG Visit
Wed 4th October 2017 Roaming - Skittles vs Mounts Bay - Blue Anchor
Sat 30th September 2017 Helston Club Quiz Night
Teams of 4 needed
Wed 27th September 2017 Dinner
Wed 20th September 2017 Dinner
Wed 13th September 2017 Dinner
Wed 6th September 2017 Roaming - Porthleven Gig club
Mon 4th September 2017 Cober Capsule buried at Penrose

The interring of our time capsule at Penrose Estate.
Wed 30th August 2017 Dinner
Wed 23rd August 2017 Dinner
Wed 16th August 2017 Dinner
Wed 9th August 2017 Dinner
Wed 2nd August 2017 Roaming
Wed 26th July 2017 Dinner
Wed 19th July 2017 Dinner
Wed 12th July 2017 Dinner
Fri 7th July 2017 Fashion Show
A Fashion Show with a difference
Wed 5th July 2017 Roaming
future
calendar
district events
local events