Completed meetings and events 2018-2019
Thu 17th January 2019 Business Meeting
Thu 3rd January 2019 Games Night
Wed 19th December 2018 Christmas float week day 6

See Father Christmas as he travels on his sleigh to Wadham Park, North Street
Tue 18th December 2018 Christmas float week day 5. * Cancelled due to weather conditions *

See Father Christmas as he travels on his sleigh Fox Meadows, Ashland's Road, Oak Drive ad Maple Drive
Mon 17th December 2018 Christmas float week day 4

See Father Christmas as he travels on his sleights Misterton and some of Station Road
Wed 12th December 2018 Christmas float week day 3

See Father Christmas as he travels on his sleigh Kingswood Road, Kit Hill, Park View
Tue 11th December 2018 Christmas float week day 2

See Father Christmas as he travels on his sleigh around Lang Road, Bushfield Road, Langmead Road, Severalls
Mon 10th December 2018 Christmas float week day 1

See Father Christmas as he travels around Merriott on his sleigh
Thu 6th December 2018 Crafting evening
Thu 29th November 2018 Gin & Cheese night
Thu 15th November 2018 Business Meeting
Sat 3rd November 2018 Crewkerne's Annual Bonfire and Fireworks

Crewkerne's Annual Bonfire and Fireworks behind the Stagecoach Inn, Station Road, Crewkerne. Tickets available at the entrance.
Thu 1st November 2018 Skittles

Wed 24th October 2018 World Polio Day

Today is #WorldPolioDay, where we unite with volunteers around the world to celebrate being on the brink of eradicating polio forever
read more...
Thu 18th October 2018 Business Meeting
Thu 20th September 2018 Business Meeting
Sat 8th September 2018 Crewkerne Boundary Walk

Annual Boundary Walk one of the events run as part of the Crewkerne Street Fair.
Fri 7th September 2018 - Sat 8th September 2018 Crewkerne Charter Fair

Annual Street Fair & Markets formally known as St Bartholomew's Street Fair
read more...
Thu 6th September 2018 Fair Set Up

Preparing the town for the arrival of the Charter Fair 7 & 8 September
Fri 31st August 2018 Charity Quiz Night

At The Henhayes Community Centre, Crewkerne, TA18 8DA.£2.50 per person entry fee. Maximum of 6 in a team.
Thu 16th August 2018 Business Meeting
Thu 2nd August 2018 Picnic/ BBQ - Ham Hill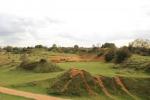 Thu 26th July 2018 Raft Race and chips
Visit to Westbay to watch the annual RNIL raft race.
Thu 19th July 2018 Business Meeting
Thu 5th July 2018 Beaujolais and Balsam - 5th July 2018

future
calendar
district events
local events