Completed meetings and events 2018-2019
Sun 11th November 2018 Remembrance Parade - check press for timing

Remembrance Service and Parade - British Legion and local Organisations
Mon 5th November 2018 10 Pin Bowling Night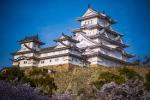 Kate is organising a 10 Pin Bowling night in Hanley with a meal at the China Garden , Festival Park afterwards.
Timing and meal details from Kate.
Members, Partners and Friends all welcome.
Fri 19th October 2018 Poetry Competition with Alsager School

World War 1Poetry Competition in memory of the sacrifice made by so many soldiers and their families
read more...
Sat 15th September 2018 Charities and Community Market

Open to all local charities -
contact enquiries@alsagerrotary.co.uk for details and to rent a stall
Mon 20th August 2018 - Thu 30th May 2019 Rotary Sensory Garden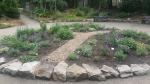 Dementia Awareness week in alsager was the perfect occasion for Alsager Rotary 
To mark the completion of the groundwork and design phase for their sensory garden in Milton park,
read more...
Sun 22nd July 2018 Presidents Hello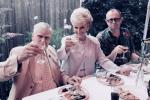 Incoming President Neil Smith held his "Hello" party on a beautiful sunny day
Sun 22nd July 2018 President's Hello
Incoming President Neil Smith opened his house for his President's Hello. The event was ell attended and thoroughly enjoyed by many of the club members
Fri 20th July 2018 Young Pupil of the Year Award 2018
Geoffrey Howell was selected as Alsager Excalibur's Pupil of the year
read more...
future
calendar
district events
local events