Completed meetings and events 2017-2018
Wed 13th December 2017 Christmas Lunch Meeting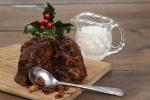 Christmas Lunch will be on the menu today and to ensure that the festivities are truly memorable we shall also be holding the AGM of the Rotary Club of Douglas Charitable Trust!
Wed 6th December 2017 Lunch - Business Meeting & Club EGM
As well as the usual monthly Business matters, today will also see an EGM of the Club being held in order to elect various Club Officers for 2018-2019 and approve the Club Accounts for the year to 30th June 2017.
Tue 5th December 2017 Council Meeting
Wed 29th November 2017 Lunch Meeting

Our special guest was Honorary Rotarian His Excellency the Lieutenant Governor. Sir Richard entertained members with a talk highlighting some of the less successful episodes in his diplomatic career.
Wed 22nd November 2017 International Dinner

International Committee are organising an evening at the University College of Man showcasing food from various Asian countries. Funds raised from this event will be split between Rotary Foundation and End Polio.
Wed 15th November 2017 Lunch Meeting
Wed 8th November 2017 Lunch - Business Meeting
The usual monthly reports from Committee Chairmen will be presented to Members at lunch today.
Tue 7th November 2017 Council & Lockington Marshall Meetings
Quarterly Lockington Marshall Trust meeting will be held as well as monthly Council meeting.
Wed 25th October 2017 Lunch Meeting
After today's meal, Rotarian Neal Mellon will entertain us with his 'My Job' talk.
Wed 18th October 2017 Lunch Meeting & World Polio Day
Today's lunch will focus on Rotary's End Polio Now campaign.
Wed 11th October 2017 Lunch Meeting
Wed 4th October 2017 Lunch - Business Meeting
Committee Chairmen will today present their monthly reports to Members following the previous evening's Council Meeting.
Tue 3rd October 2017 Council Meeting
Wed 27th September 2017 International Lunch Meeting
Thu 21st September 2017 Visit to Crogga
A party of some 50 Rotarians, friends and families enjoyed a lovely autumnal evening in the grounds of Crogga.
read more...
Wed 20th September 2017 Lunch Meeting

Our Speaker today will be Max Smith who is the Organ Scholar at Peel Cathedral. I am sure Max will be pulling out all the stops to give us a fascinating talk.
Wed 13th September 2017 Lunch Meeting

At today's lunch our Speaker will be David Talbot who is Chairman of the Manx Credit Union Limited. This talk is bound to generate a great deal of 'interest' for members!
Wed 6th September 2017 Lunch Meeting
Tue 5th September 2017 Council Meeting
Fri 11th August 2017 - Sat 12th August 2017 Royal Manx Agricultural Show 2017

The Club will again have a stand at this year's Royal Show highlighting our activities and those of Rotary across the world. Particular emphasis will be on End Polio Now. The stand will also feature 2 classic motorbikes loaned by Past President Bob Dowty.
Wed 26th July 2017 Lunch Meeting

Our Speaker at lunch today is Dee Struthers one of the founders of a new charity - Mannin Sepsis. This charity has achived a huge amount in a short time to raise awareness of a hidden killer (Sepsis) which kills 200 people a year in the Isle of Man.
Fri 21st July 2017 - Sun 23rd July 2017 Summer Camp
Once again the Island's Clubs hosted a party of young people from a wide variety of countries as part of the District Summer Camp. Activities included a ride on the Great Laxey Mines railway and taking part in the Ramsey Carnival.
Wed 19th July 2017 Lunch Meeting
Wed 12th July 2017 Lunch Meeting & Club Assembly
Wed 5th July 2017 No Meeting
Tynwald Day
Tue 4th July 2017 Council Meeting
Tue 4th July 2017 Visit to Crogga - POSTPONED!!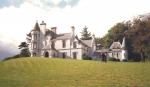 A rare chance to visit the grounds, lake and miniature railway at Crogga. Cost is just £10 a head which includes a glass of wine and nibbles with £5 being donated to Children of Chernobyl.
future
calendar
district events
local events